Business
TYSONOMICS: Saviour Kasukuwere speaks on Zimbabwe's Economy
Former cabinet minister, Saviour Kasukuwere, speaks to Spotlight Zimbabwe Editor, Itai Mushekwe (IM).
We shall be running a four part interview series, with the former Zanu PF political commissar, between September and October 2020. The first two parts will focus on the economy, while the rest of the installments will delve on politics.
Kasukuwere, it is coming to light is reportedly being courted by Zanu PF to come back into the fold, as the party's 2023 presidential candidate. Private overtures are said to be in progress, to get Kasukuwere back home from South African exile, to revive and revamp Zanu PF's waning political fortunes.
Securocrats are believed to have settled for Kasukuwere, as the best young political candidate to revive and reboot Zanu PF, at a time of uncertainty, and talk of a possible transitional caretaker administration increasingly likely to be led by Vice President, Rtd General Constantino Chiwenga, before the 2023 election.
Kasukuwere served in the government of founding leader, President Robert Gabriel Mugabe, as Minister of Local Government, Rural Development and National Housing between October and November 2017. He was also the Zanu–PF party's national political commissar until December 2017.
Mugabe is now thought to have secretly groomed Kasukuwere to takeover as a future president of the republic, but the latter is said to have faced resistance and brickbats from senior members of the party, who argued that he was too young to lead the party and government, and that Mugabe had shown personal favoritism for the former minister.
As minister of all local authorities, in the country, Kasukuwere was responsible for delivering a broad range of services in relation to roads; traffic; planning; housing; economic and community development; environment, recreation and amenity services; fire services and maintaining the register of electors.
Some believe Mugabe appointed the former ruling party commissar, as a local government minister, to prepare him for national government and leadership.
Mr Kasukuwere, thank you for giving us your time, to attend to this your first ever interview with Spotlight Zimbabwe.
IM: After everything that you have been through Mr Kasukuwere, your government forcibly removed and you going into exile. Did it ever cross your mind to retire from Zimbabwean politics?
SK: Honestly, it won't be wise for me to retire, because I never intended to retire. I was not going to retire when I was removed. I will retire, when I'm due to retire on my own volition, not forced retirement.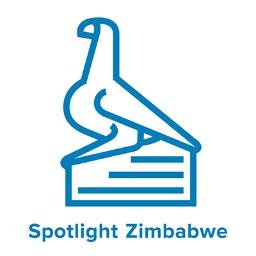 IM: Under the administration of the late President Robert Mugabe, which you both served with President Emmerson Mnangagwa, please tell us what kind of working relationship you had with Mnangagwa, before and just prior to him being expelled from cabinet and the party?
It was a mutually respectful engagement, firstly as colleagues, but also as a senior collegue in the party, and the nature of the position he held, we mutually had to respect him. I would say a lot of what ended up happening was planned in darkness, but the relationship was always one of collegiality and respect to each other. I can't lie to go and say, I was fighting with him. Remember we got him to be vice president anyway.
IM: Zimbabwe is facing it's worst economic turmoil ever, with the majority of it's citizens wallowing in poverty. What sort of economic reforms would you want to see, and how can the country's biggest cancer of corruption, be tackled?

SK: I think it's important that we really tackle the economy, by going back to the basics. We need to address the issues that have bedeviled the economy so far. Hyper-inflation, the loss of confidence in the market, we have to contain the budget deficit and make the government to live within it's means. We need to work on infrastructre, and also address Zimbabwe's debt burden and question.
The annual inflation rate in Zimbabwe quickened to 837.5 percent in July of 2020 from 737.3 percent in the prior month, as the coronavirus pandemic aggravated the country's pre-existing issues including shortages of food and fuel and a collapsing currency. Zimbabwe has been grappling with more than a decade of hyperinflation triggered by economic mismanagement under former president Robert Mugabe, who was ousted by a military coup in 2017. On a monthly basis, consumer prices jumped 35.5 percent, the most since last October, following a 31.7 percent surge in June.
The way forward is that, if Zimbabwe's economy has to pick up, and which is what we all want, is that first and foremostly and I have said this, it's both political and economic. We have to address the political question of the day, the stability of the government, the unity of our people, the agreement that we're moving together as Zimbabweans, it's part of the political differences. The differences among individuals and personalities are minor to the national question, and we need a working economy that can address the question of poverty in our society.

One of the things that we need to do in that pursuit, is also the question of building strong institutions. Strong institutions whether they be judiciary, press, and union fighting corruption, they must never be individualised. Let's allow our institutions to work, and work for the better of everybody. Each and every person who has a duty to run or administer an institution must stick to their lane, do what is in the interest of the nation and not the individual.

We also need to address the present day political challenge we're facing, which is basically, there's lack of tolerance. There's just a very bad political atmosphere, which has now unfortunately clouded all the efforts that were put by our people over the years. It is time we re-traced our steps back, and start ensuring that we have a political system that is tolerant, a political system that accepts diversity of minds or ideas, a political system that is very democratic, a political system that says: 'You're not my enemy, but maybe you have a better idea than I have. So let's move on together'.

We need a political system that does not become personal to the holder. Whoever is in the office and says, it is my political system. There should never be a greater Zimbabwean, than another Zimbabwean. We're all Zimbabweans and we must be equal, and in so doing it also means that the economy can work based on simple flow of a normal economy, which is not subject to the whims and caprices of whoever is in authority, who gets what, how and when becomes a thing of the past.

We need a system that allows for the economic interplay. People must be free to do their businesses, people must be free to participate in activities that they see fit, so that we have that focus. I think what narrowly, we have not been able to rectify is that, from an ideological point of view, after the struggle for our independence, we embarked on political reforms which has basically been a black administration, civil administration, and the land reform programme, empowerment of our people, but we now need to deepen the economic play. An inclusive economy for our own people, to become involved. So that the farmer, the producer, everybody is participating in the economy, without being scared that someone with a bigger muscle, will muscle them me out.
IM: Who do you think in the International community, should be Zimbabwe's strategic economic ally. Yes we know we have South Africa, as probably the biggest trading partner in the region or even on the African continent, but when we look at the West and the East, who do you think Zimbabwe should do more business with?
SK: Zimbabwe needs the whole world, we must be friends with everyone. We don't benefit anything by dividing ourselves, and by defining who our best friends are, and who our enemies are. We are better off working with the rest of the world, on the basis of equality and were we want to basically promote the interests of our economy. We want to be able to sell our goods to China, sell our goods to the USA, sell our goods to London, sell our goods to Belgium. Whatever we produce, we should be able to trade with the whole world. We need to be able to engage and work with the rest of the world equally.
IM: I know you're a student of law, I don't know if you have graduated with the degree that you enrolled, but the former president appointed you to be indigenisation and empowerment minister, which is a portfolio which requires somebody who's somewhat an economic guru. Do you have a background in economics?

SK: My appointment was not because I was an economist no, but I think it was an ideological position, that at this point in time the thrust of our system or of our government and people, was now to bring about an inclusive growing of the economy, that sees the resources being at the disposal of the majority, for our own people to participate in the economy, for our own people to be the major players in the development of the economy, job creation, the beneficiation, exports at the same time do away with colonial ownership of our resources.
This is the bane of Africa, the whole of Africa our resources are still being taken advantage of by those who colonised us many years ago. We have grown enough skills base, and must now come to the fore to run the economy. So government must be atuned to a very serious extent, about placing the resources of our country at the disposal of the majority. The existing system were we reverse empowerment policies, because we want to make some people happy is patently nonsensical. We must be very firm that our people must participate in their economy.
It is their right, it is their God given right. Yes the world must work with us, we must embrace the whole world, but our own people must be at the center and core of the development. You can't have a situation, were your own people are just employed to cut down their own resources, be it wood or mining, and they don't have a stake in that business, or they don't have benefits that accrue to the community. We need to relook at the economics, it's just a simple matter. What does the whole world also do? What do the American do? What do the Canadians do? What do the British do with their resources? It's how we must also treat our people, we must be equals throughout.
IM: What economic model do you think Zimbabwe should pursue. Should it be communist or capitalist. What do you think in your view is best?
SK: I think we have a developmental economy, which is really the Asian tiger kind of economy, but an economy that sees the majority being players. You have some who play by the state, but largely supported private sector, it's a developmental state that we want to see.
IM: Our Country's health system has been left exposed especially during this Covid 19 pandemic that we have been caught unprepared, not to mention the people at the frontline, the doctors and nurses who have been protesting for better remunerations and working conditions. Most developed countries have invested in their health sector. What can be done to bring back those international standards we enjoyed as a nation not so long are ago?
SK: It's important again like I stressed on the issue of strong institutions that, but we must have a very strong welfare social security system, that looks after the majority of our people. The health delivery institutions must be supported, because finally at the end of the day everyone requires medical attention, and I think the Covid experience has shown us that there's nobody who's smarter.
You can have 10 4×4 vehicles parked at your house, but you can't go get oxygen, those cars will not help you. You're better off investing in the health delivery institutions in making sure that our hospitals work for everybody, and then you can invest in one little car, instead of having 10 4×4 cars but when the crunch comes, you don't get the oxygen because your allocation of resources leaves a lot to be desired. So we need to invest heavily in the social security sector, the national social security authority, the national health scheme that cover everybody. It is so fundamental that every citizen has access to a national health system and scheme.
IM: Do you think our country needs a welfare system like what we see in Europe, America, you know where the government pays benefits to unemployed people, housing benefits, health benefits and so fort because we are very rich a country, can that happen?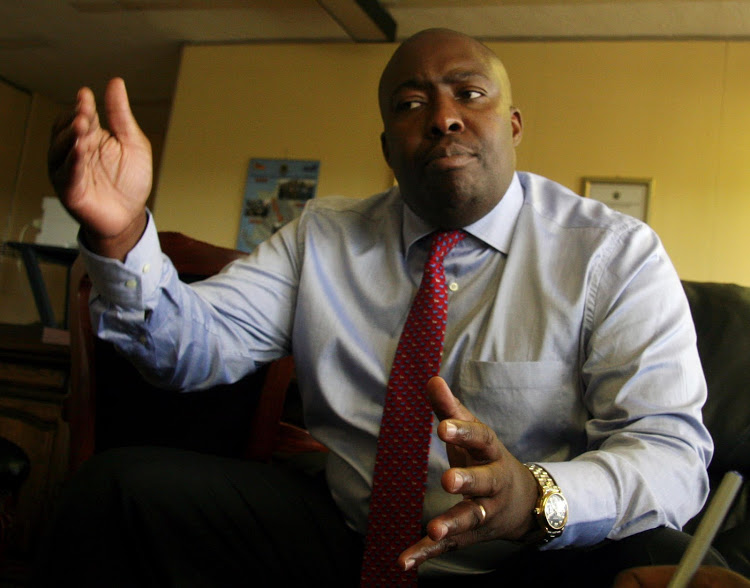 SK: This is the point that we've been making. There's no doubt that after working for so many years, some people have lost all their pensions, but those who have not been working, the elderly, it's the duty of society to cater for the older generation. We need the young people at work, to work hard, and look after the elderly. In turn young generations which will come, must also work very hard to provide security to those who are also aging. Now we have had a dislocation in our social security system, Nassa perhaps it's management has left a lot to be desired.
If you come to think of it how Old Mutual has been able to structure schemes, such as Dandaro where the majority of our white people who are old stay for example, why should that only be a scheme with a racial structure. Why can't that be the norm in our society, where we all care and cater for the elderly, and this will allow our old people to know when to retire. If they know that they're going to be catered for after 70 years, they'll be in a social scheme that looks after them. It might actually help change this fight over power, which at times has become an embarrassing thing where you go beyond a certain level, in terms of service.
IM: Not many people may know this, but you were one of the five sworn Pan African members of parliament representing Zimbabwe back in 2004. If you may tell us your experience there and lessons you would like to extend to the general Zimbabwean youths of today?
SK: I think there's no denying that, there was a generation and I say this with all humility, there was a generation of African leaders I remember very well who pushed very hard for the transformation of the OAU to the AU, and set up very clear pillars of how the integration of Africa was going to work, and including now the new African Economic Community, the trade structure that has just been agreed to.
I admire President Thabo Mbeki, President Mugabe, President Chisano, President of Nigeria Olusegun Obasanjo, there was from Senegal President Wade, Ghana President Kufour, Ethiopia Meles Zenawi, that modern generation of leaders who pushed for some of these structures to come into play. The AU for instance; the parliament they have the PAP, with a very clear mandate that was about making laws for the rest of Africa, and although it does not have that sufficient teeth, I think it's the right way to go. There are certain things that the PAP has agreed upon, they need to do away with. Most of those parliamentarians have passports which they can use across Africa, it is something that I think with the thrust many pan africanists would love to see the colonial borders go. Let this Pan African parliament grow teeth and capacity. More importantly, I think they must focus on economic growth for Africa and empowerment of our people, the requirement to build infrastructure and share infrastructure that can be of use to the rest of Africa, and also on top of that social security for the rest of Africa.
IM: What do you think should be done to mend Zimbabwe's strained relations with the West?
SK: Zimbabwe, we have to be brave and bold. There are certain things in those sanctions that we should be able to deal with. Let's not continue looking for excuses, we know yes this has been an unfair piece of legislation, which has been imposed on our people, our country, but equally the same our behaviour must be such that we make it difficult for those who have imposed sanctions to keep them in place.
So we can only undermine those sanctions by our own behaviour, by the way we handle the issues, by the way we rise above certain things that continue to make our nation a pariah state. The US sanctions are an unfair piece of legislation, but it is in place. What is left is for us Zimbabweans to look at that piece of paper, and say 'guys lets deal with this'. I don't think you can run away from the human rights issue. I think it's important that we respect the rights of our citizens, and where a citizen has lost life unnecessarily that must be investigated and the truth must always come out.

Let's put past this sense of impunity, which is now becoming a source of annoyance to all of us. Zimbabwe must get out of this situation by also changing her behaviour, and the leadership must be such that we are able to confront the world and show them what we're doing ourselves, and the whole world, those who have continued to support us the African Union and so forth, will be able to say look at what Zimbabwe has done. Look at the milestone that they have made. Ethiopia had sanctions, Eritrea had sanctions, but it was the bold decisions that were made, by the Ethiopian and Eritrean government that so those sanctions fall away.

So I think in a manner, we should also be honest with ourselves. We've got to step up to the plate and make sure that we behave in a manner that undermines these very sanctions, that are causing havoc. It's about respecting our own rules and regulations. It's about respecting our own constitution; it's about respecting our own people, respecting ourselves and off course before you say, this is what they have done to us, you must be able to say this is what we're doing to ourselves.
IM: What is your position on the compensation of white Zimbabwean farmers, and also the compensation of the people of Matabeleland, because they're saying we had this Gukurahundi genocide episode and all of a sudden the current adminstration is broke, they've no money but, recently agreed to make a payment of about $3,5 billion to the white farmers. Initially it was about $5 billion, that was the initial agreement, so what's your position on the compensation of white farmers, and do you also think that the victims of Gukurahundi, our brothers and sisters in Matabeleland their families should also be catered for. I would extend that even to the generality of Zimbabweans; you know people suffered under Operation Murambatsvina and all these military-like operations against civilians by government in the past. Do you think that the Zimbabwean government, should find ways to compensate it's down-trodden and bereaved populace?

SK: I think what you're saying, maybe let me start from the last part, the most critical issue is that we have to acknowledge, that since the war of liberation between the British system, which was one with the Rhodesians, we lost life and limb. Where we have so many issues, that really still require attention. There has to be closure of some sort. There is no doubt, that there still exists out there pain, injuries; yes government has compensated some of the victims of the brutal Rhodesian system, but there's still pain across the society.

There are so many people who are aggrieved, and who really in as much as they paid the prize, it was part of their contribution to the liberation of our country, but you can't also ignore the fact that, most of our districts in Zimbabwe bore the brunt of the war; they lost their loved ones in that atrocious war, but the healing in our country has to be deep, sincere and be honest.

Secondly the question relating to Matabeleland, there's no doubt that we need a genuine process of reconciliation, and must also be about acknowledging and apologising for what happened in Matabeleland. I think it's something that we must say, never again. That what happened in Matabeleland is unforgivable, it is what has happened but we must acknowledge and apologize. There must be truth, reconciliation, people must accept this is what happened and how we move forward. How do we rehabilitate the children, the families that were affected if there's to be compensation, we must consider that.
There's still that pain, I for one once chaired the home affairs committee, and I came across the problems that face many of the families who lost their parents, and who were unable to get necessary documentation, be it birth certificates, ID's and so forth including the death certificates of their parents. So this is a deep and emotive question, but it requires some very clear genuine process that puts it to rest in a responsible manner. We have to accept that at some point Zimbabwe, must address a national reconciliation process in toto.
IM: Can we do this alone, or do you feels that perhaps we need arbitration, in this truth and reconciliation process?
SK: No. There's no need for arbitration if people are genuine. Like I'm saying if people did what President Mugabe did, he did acknowledge that it was a moment of madness, but I guess even the process that Mnangagwa had started on, it must be one that really addresses and gets the communities to heal. This is not the first country that has perhaps gone through this kind of situation, we have had a similar and maybe different circumstances in Rwanda, and the people of Rwanda were courageous enough to discuss and deal with these issues and find closure. I believe it's a question of us Zimbabweans being committed to finding each other, on some of the difficult questions of the day, and putting a closure to them. It's a process that requires ingenuity. People must be genuine about it.

IM: And on the issue of the white farmers?
SK: The question of white farmers. The constitution does speak for it, but I think we now have a case of putting the cart before the horse. We need to be able again in a holistic manner, to address the question of compensation.
Source: Spotlight