World
JUST IN: MDC founder and Oskido's father dies
Reports reaching this reporter indicate that Esaph Mdlongwa, the founding member of the opposition Movement for Democratic Change (MDC) and the party's first organising secretary and is a former MP for Pumula-Luveve has died. He was in his 70s.
The former Pumula-Luveve MP died at Bulawayo's Mater Dei hospital on Thursday. He had a long battle with diabetes, but family sources said he succumbed to Covid-19 after being admitted earlier this week.
Colleagues remembered a "thoroughly good man" who had "no evil bone in his body."
"He was a great story teller of a democratic nationalist trade unionist cum politician who was a mentor and a father figure to those of us whom he took under his protective wing," MDC vice president Prof Welshman Ncube told ZimLive.
"Esaph was firm, principled, compassionate, kind and trusting almost to a fault. It's so so sad he departs at a time of great strife and suffering in our motherland having dedicated his entire life to the struggles of the working class, the poor and downtrodden."
Priscilla Misihairabwi-Mushonga, who became an MP when the MDC first entered parliament in 2000, a year after its formation, added: "Zimbabwe will never have a political organiser like him. He had a charisma and a drive that made the MDC a true workers' party and a mass party that was recognised the world over."
Mdlongwa worked in mines in South Africa early in his youth, where he met his first wife Emily Molefi, with whom he had his first child – the music legend Oscar 'Oskido' Mdlongwa.
He returned home and worked for many years at the National Railways of Zimbabwe, where he became very active as a trade unionist.
When the MDC was formed in 1999, it drew most of its top leadership from the trade unions and students, among them Mdlongwa.
Only four of its so-called 'Top 10' – Morgan Tsvangirai (president), Gibson Sibanda (vice president), Ncube (secretary general), Gift Chimanikire (deputy SG), Mdlongwa (organising secretary), Isaac Matongo (chairman), Fletcher Dulini Ncube (treasurer general), Lucia Matibenga (women's assembly), Learnmore Jongwe (spokesman) and Nelson Chamisa (youth assembly) are still alive. Ncube, Chamisa, Matibenga and Chimanikire are the survivors.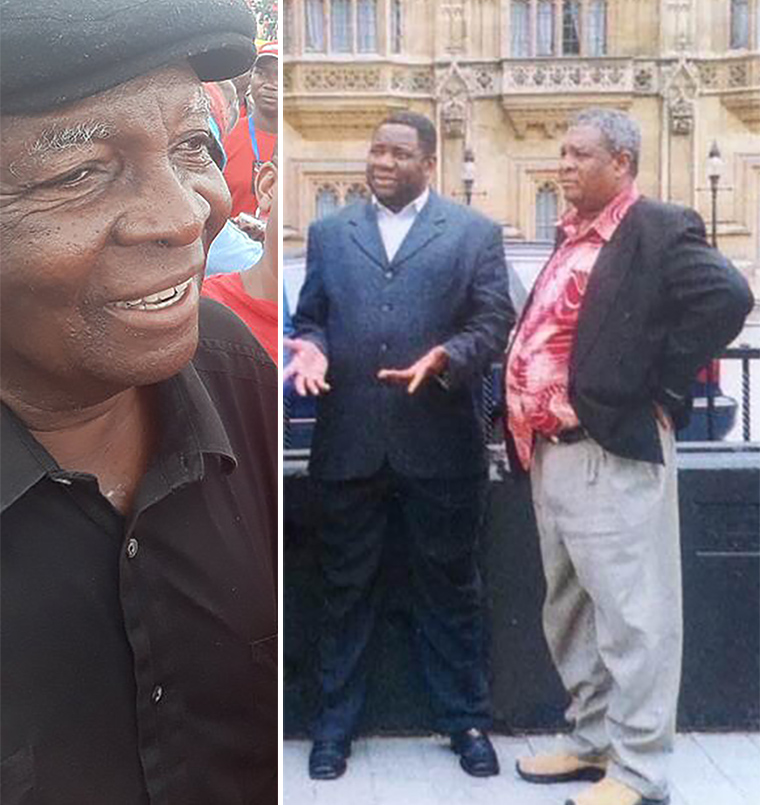 The MDC split in 2005 during a dispute over whether the party should field candidates in a newly-created Senate, with Sibanda leading a breakaway along with Ncube, Mdlongwa and others.
Misihairabwi-Mushonga worked closely with Mdlongwa during this time.
She told ZimLive: "I can confidently state that the MDC post-Mdlongwa has not been able to get an organiser of his stature. He was a mobiliser par excellence, and a thoroughly good man with no evil bone in his body."
Gift Ostallos Siziba, the MDC's youth assembly secretary general paid tribute to Mdlongwa on Wednesday evening, writing on Facebook: "He remained true to the fight until the end. The task upon our shoulders is to finish the race, we owe it to him."
Discent Bajila, an MDC youth executive member, said: "Those of us who were raised by him politically will always remember his love for discipline and respect in the party. He used to say 'ezinkulu azihloniphe ezincane, ezincane zihloniphe ezinkulu. Sitshove sisiya phambili' (the big must respect the small and the small must respect the big, and we will make progress)."
The MDC's Hwange Central MP Daniel Molokele described Mdlongwa as a "legend, an icon and a great servant of our people", describing his death as "a big loss to our nation."
Added Prof Ncube: "Heavy are our hearts, those of us who know just how deeply concerned he was about the current affairs of our country."
Source: ZimLive