No doubt we another Elon Musk in the making. Inventions and innovations have become common not only in Mzansi but the world at large. Recently South Africa was left more than impressed when a Limpopo 21-year-old man did the unthinkable. Mukundi Malovhele copped himself with a cool Lamborghini like car which he made out of scrap.
In the wake of viral pictures of his, car Malovhele has since made all sorts of headlines. We can all agree that his talent is unmatched and surely he is destined for greater heights. Mzansi and the world at large weighed in with appraisal comments.
Two the most followed Mzansi Twitter handles @kulanicool and @PaullySkin shared a series of the car and the appeal for assistance needed by Malovhele. One of the tweets reads as
"Meet Mukundi Malovhele, a 21-year-old from Limpopo, Venda. He did his matric last year at Tshipise Sagole. He started making his own car 5 years ago. To those who are interested in helping him, please contact him on 079 265 0556.

"He is about to finish the project but due to financial problem, he is facing he can't be able to buy the engine for the car. To those who are interested in helping him, please contact him on 079 265 0556. Let's keep sharing," wrote Paully on her Twitter page recently.
WizKids like Malovhele needs assistance to bring their ideas to completion. Despite his projet not anywhere near to completion the car wowed Mzansi and has close detail that of a Lamborghini.
The comment section was flooded up to now Mzansi is full of praises for this masterclass craft. Here are some of the tweets in the comments section.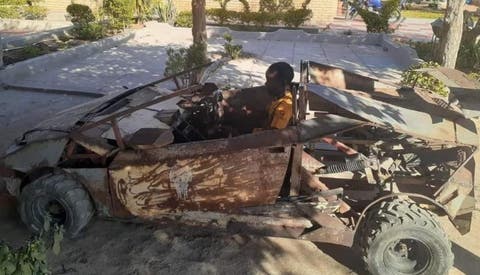 Luda @diokengMReplying to @PaullySkin 21? Finished matric last year? That car ripped off his time. He must really want to have a car, had he finished matric at 17 he would have finished college by now heading to the dealers to collect his new car, but he chose to create it with no budget, anyway congra to him.Owen [email protected]_makhado Replying to @PaullySkin and @JeromeAcapella eish goli yo naka heyo and he is talented ngau kona udi fhatela goloi ine ya ha na engine and gearbox zwa kona u shuma zwothe.
Some Twitter users had to retweet and tag along with the official of Lamborghini. However, not everyone was in agreement that lad did great work. Several tweeps weighed in with their criticism sighting that there was nothing special.But no doubt we can all agree that the Limpopo born did a great job to pull out that master class. He is talented and his talent and craft are unmatched.