South African Lady who goes by the name Lerato has Allegedly taken to her Twitter account accusing the late Zimbabweans millionaire socialite of stealing south Africa oil to zimbabwe.
This south African Lady is well know for her defend against illegal immigrants who are coming to south Africans by upholding the hash tag campaign PutSouthAfricansFirst on her Twitter account.
She made this statement know to the public that it is not only illegal foreigners that rob south Africa that the late Ginimbi's who is well know to be a millionaire stole oil from South Africa to zimbabwe.
According to her
1.Ginimbi was stealing oil from South Africa for Zimbabwe
2. Bushuri was stealing millions for his president in Malawi
3. The Car Syndicates of Mozambique are stealing cars…
We need to stop immigration now, we cannot be held at randsom by alliens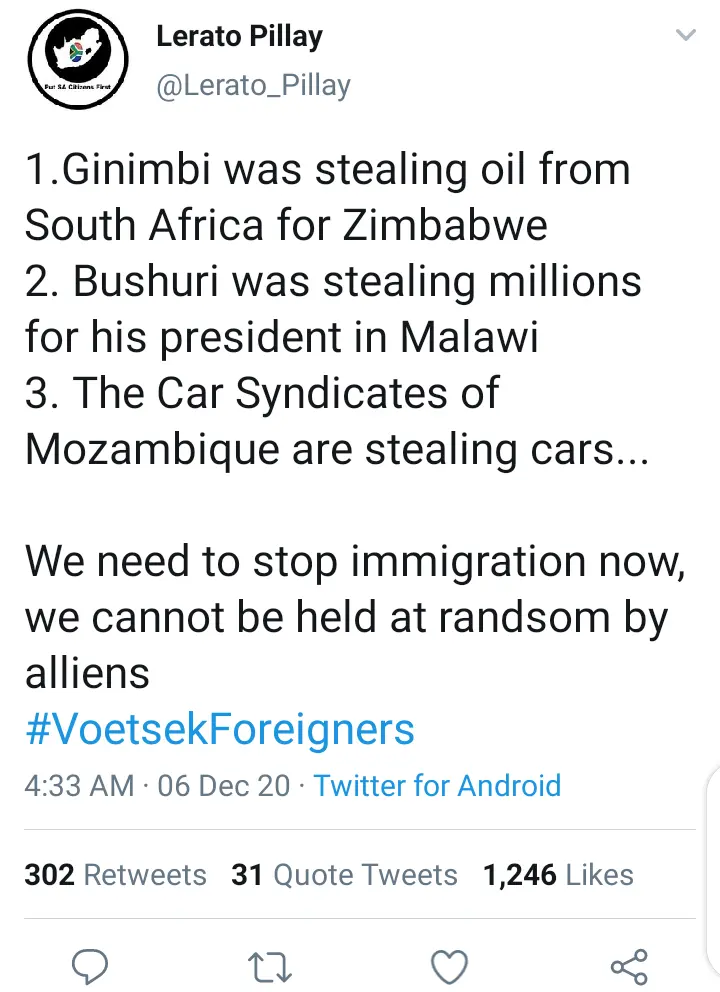 Her statements Resulted to a great controversies among south Africans on Twitter and they all Reacted in different perspective view.
@Zwane
Let's face it, foreign criminals do as they wish in South Africa because of lack of authority, poor uthority or corrupt authority! We need to hold our government accountable for dereliction of duty!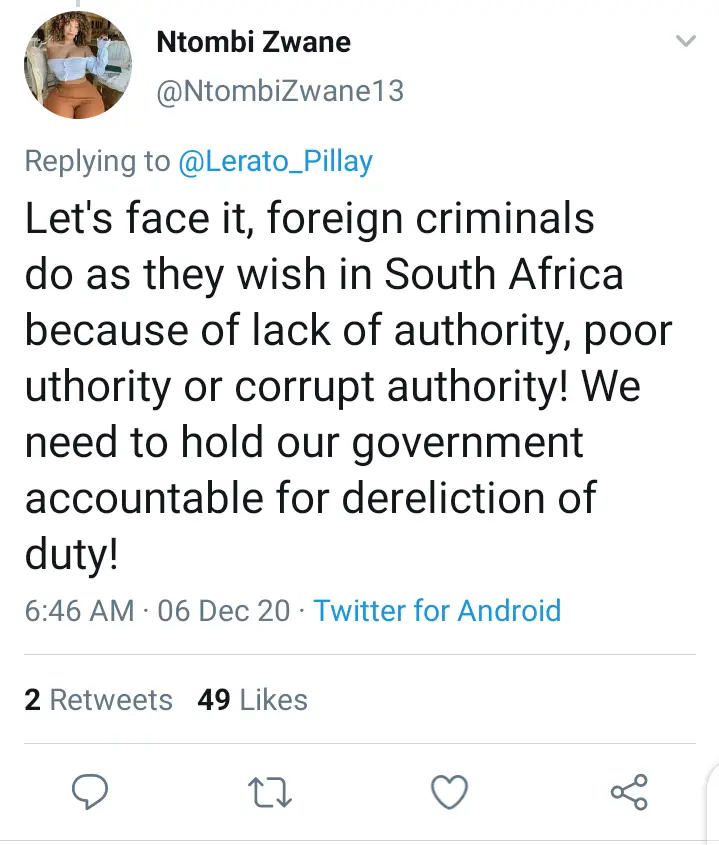 @paseka
So foreign nationals dnt deserve da blame cos our authority enables dam?we should only focus on our authority and leave dam neh?being complicit in a crime is jst as bad