Biography
In shock: Muvhango "Gizara" spent 17 years in Germany and he is also a qualified nurse
In shock: Muvhango "Gizara" spent 17 years in Germany and he is also a qualified nurse
David Sebe is a South African actor well known for his role as Vho Gizara on SABC2 most loved soap opera Muvhango. In the soapie he has two wives Sara whom he married first and Hangwani whom he married after his brother widowed her.
Photo: Google photos
In real life David is married to Anna.
David made his debute into acting after he was chased out of school in 1976 for organising a student strike. He did not see that as a downfall but the beginning of a new life. He formed a drama group with his friends and performed a stage plays.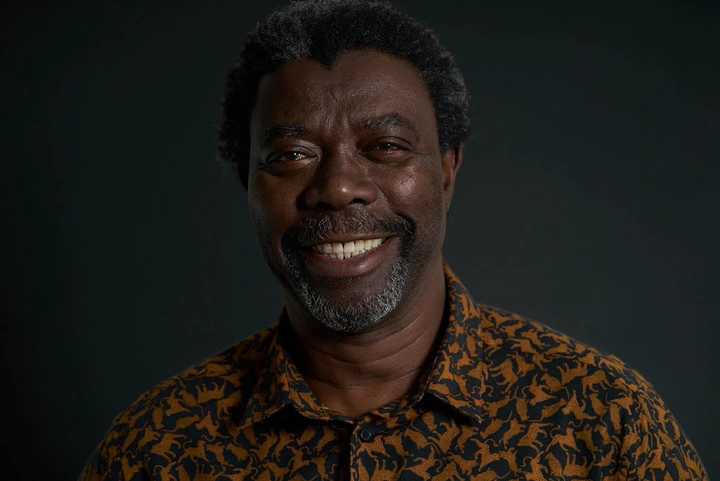 Photo: Google photos
After touring through Matsimela Manaka's Association David decided to go and stay in Germany for 17 years. He finished his high school at Hamburg Germany and also studied towards his nursing qualification.
When characters are put before us in television programs it is so easy to forget there are real people behind them. In the intrigue of these various roles they play, often the actor and character become one in the eyes of the viewers.
This is the story of David Sebe. Every Muvhango faithful sees him as Gizara and nothing more. We really feel like putting out a spoiler alert. You may begin to see the real life man behind the character Gizara and surely for many Muvhango fans, this article helps them in nothing than sour their love for Gizara. For those however more intimate with the character Gizara and perhaps wanting to know more, welcome to the world of David Sebe.
David Sebe Age and Early life
Different from Gizara, the life of David has been all but royal. Born in 1953 to a family of eleven children, his father had his hands full, working three-day jobs and polygamously married to 3 wives. Perhaps growing up in a polygamous family is the only parallel you can draw between Gizara and David, not forgetting the poetry he started doing at a very tender age. He recalls his very early days growing up in Alexandra and some very fond memories of his grandmother whom he attributes with igniting the great love for storytelling and performing art in him.
Childhood was quite short-lived for him though and he soon moved to Diépkloof after completing his grade 4, Standard 2 then, to help out his father in putting food on the table. A large table at that! Walking twenty kilometers every day to and from school dampened his dream of becoming a doctor and his dismissal after organizing student protests at his school was the death knell that sent him out of school. Dropping out of school in Standard 7 was a blessing in disguise for both him and the legion of his present day fans because it led to him pursuing acting with renewed vigor. This was the springboard that later in life saw him touring Europe and his seventeen years spent in the diaspora doing one-man acts. Coming back home he auditioned for the Gizara role in Muvhango after taking a 3-year sabbatical from work and it gave us the Gizara we know.
Love and Marriage
David is married to Anna (46). The two are quite inseparable she is always by his side. For the ladies bumping into him, please hesitate not to take a selfie with him, David really always makes time for his fans and Anna really does not bite!
Education and Qualifications
Though schooling was cut short here in South Africa, David went on to finish his high school in Germany at Hamburg. He graduated at St Marienkrankenhus college. This you might have never guessed but 'Vho-Gizara Mukwevho' is a qualified nurse!
David Sebe Net worth
For Gizara the fortune comes from the blood that runs through his veins, talk of being born with a silver spoon in the mouth. This heavily contrasts with David, who has worked hard for all he has from his diaspora days and now as a well-established actor. His net worth may just be in the range of several million rands and take this with a pinch of salt, disclaimer there. Flaunting one's worth is one thing failing to catch on in African showbiz.
Hobbies
Up to today poetry still has a way with him. He loves it! David really loves speaking in his native Venda language. He attributes that to having spent two decades in German rarely speaking in his native language.
David is so good in his role like l said earlier you cannot see him being anyone else. Together with the team at Muvhango David has helped give the soapie an unindulged and unadulterated raw African taste.
Photo: Google photos
During his stay in Germany he was doing a one man show in theaters and he also worked as a nurse. When you see Vho Gizara on Muvhangouvhango have you ever thought he could be a qualified nurse in real life?