Mzansi Trending
Is DJ Sbu Okay? Mzansi Left Disturbed By A Picture Of Him Looking Like This 
Working in the entertainment industry is one of the most overwhelming forms of careers that anyone can have, especially when it comes to having to juggle your job and then having to put up a face for the public and behave a certain way to avoid criticism from the public. When it comes to things like image, it is very important for celebrities to uphold that because the image is part of their brand and if the image is portrayed negatively to the public, it also affects their brand. So,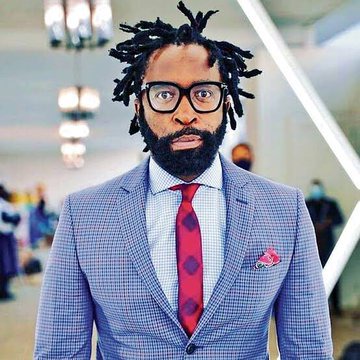 in most cases, because they are public figures, they are expected to behave a certain way and to look a certain way, and this is something they do to also build their image so that people can recognise them. But it seems like a well-known DJ who used to work with the likes of big artists like Zahara and released hit songs that many people jammed to. He may no longer care about his image, or he may care about his image but choose to change it. has been on a journey exploring African spirituality and consciousness. This is something that he has been vocal about ever since he decided to take on that journey of his life, and it has made him change his outer appearance as well, giving people advice such as hugging trees, making people wonder if he is in his right state of mind or not. He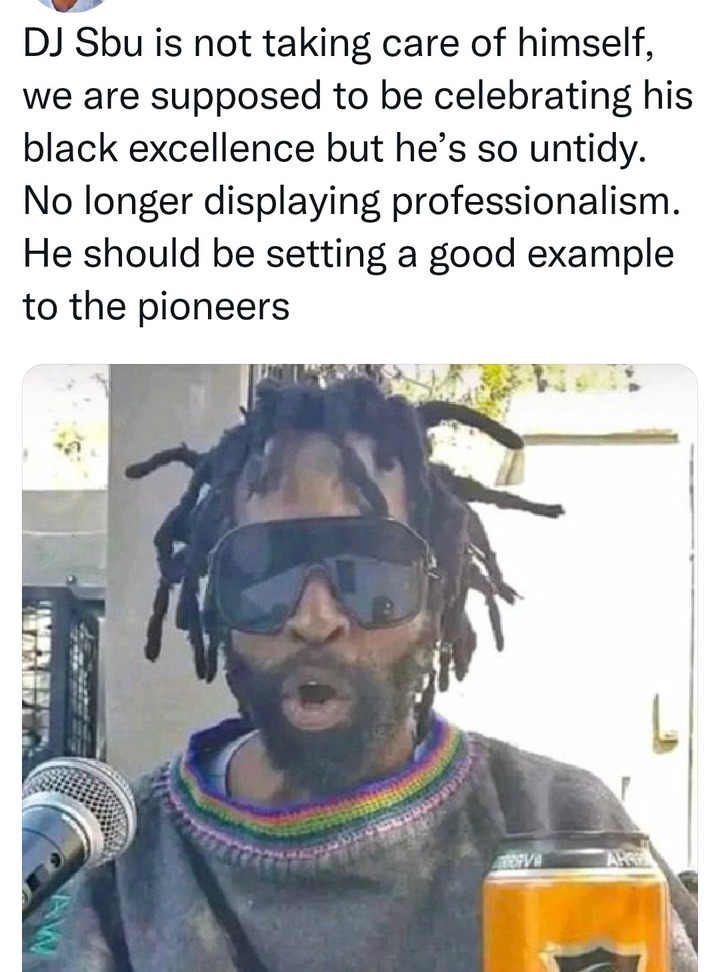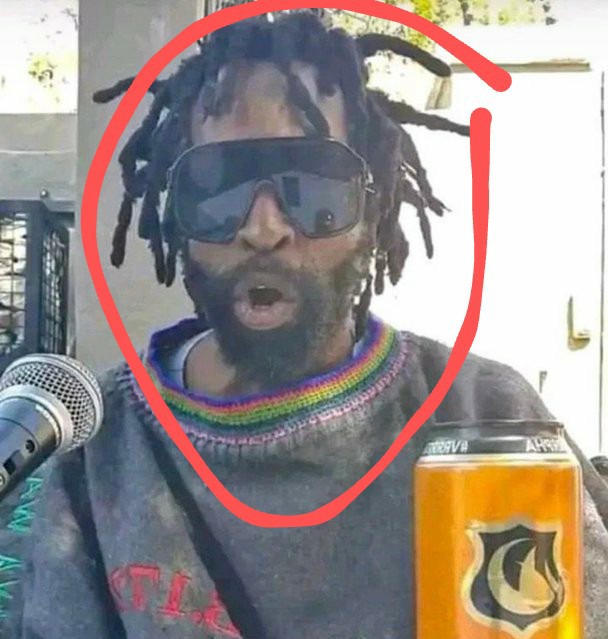 is trending again and people do not like his new look. The picture that was posted of DJ Sbu was of him looking like he was a homeless person, looking untidy, and the jersey he is wearing in the picture also does not look clean. Dj Sbu's recent behaviour has made many people wonder if he is okay, because his new image does not look good.