Mzansi Trending
IsencaneLengane: This Was Noticed About Thando At The Hospital, See Here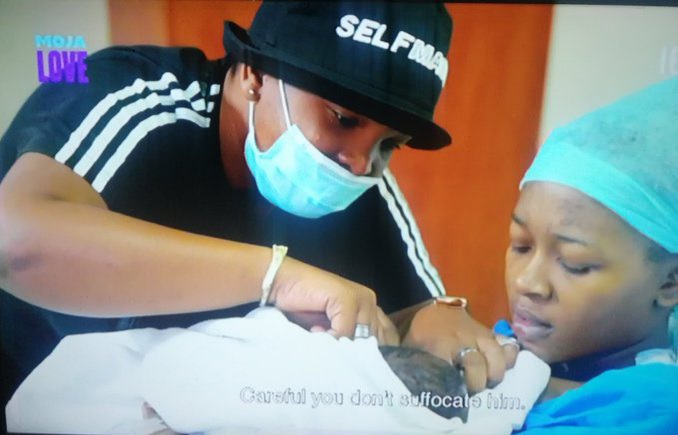 We finally have a good reason to celebrate, the return of the show has not been without problems, since the first episode of the new season, there has been nothing but drama.
As one knows, Thando was expecting a baby and she has successfully given birth to a beautiful baby.
And there is already a discussion about how Siyacela is not as involved as he should be, it seems like there will not be much that changes when it comes to what people think about the controversial star.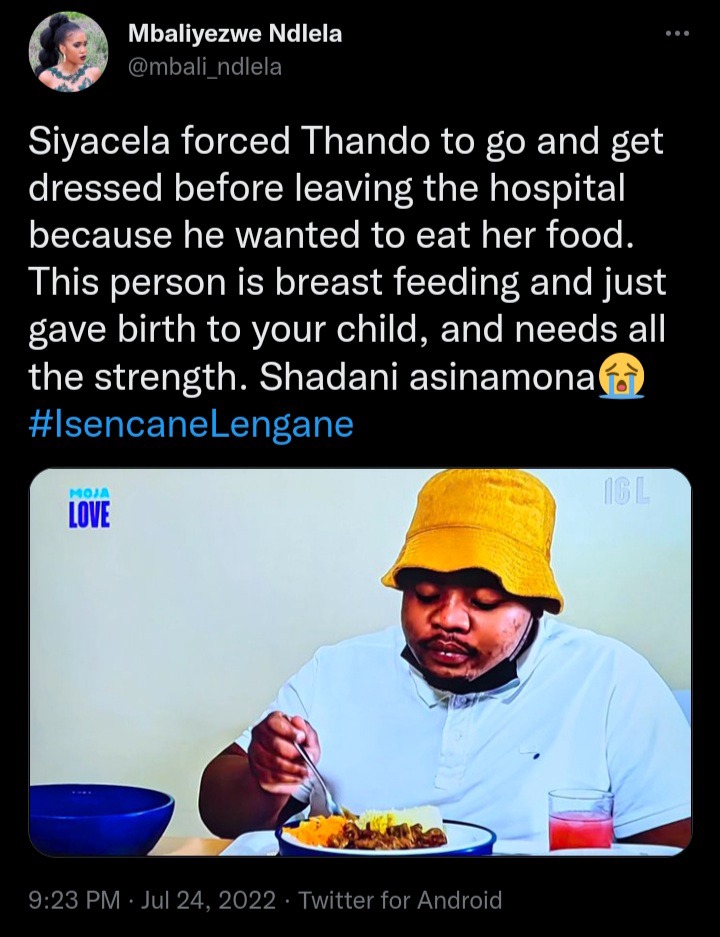 Some viewers have mentioned that they already see signs of a deadbeat father and unfortunately for Siyacela, he was dragged for what he recently did.
Now, as one might have already seen on social media, people had a problem with Siyacela drinking when he is expected to be with Thando.
It goes without saying that, the moment is special, when a child is born, both parents should be present if they can.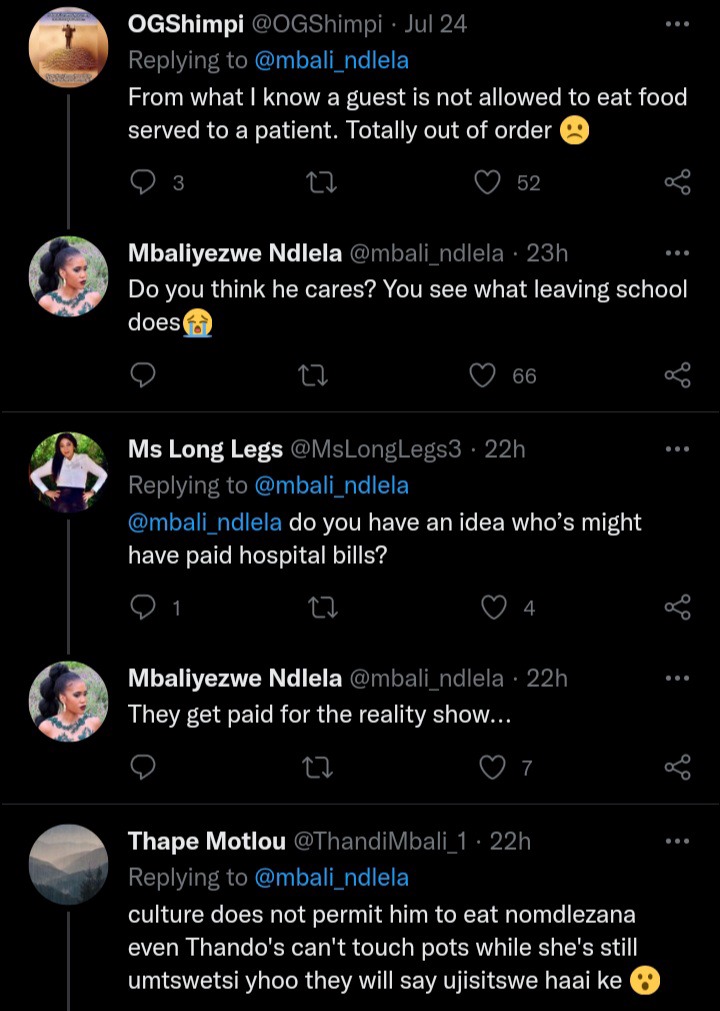 However, at the same time, there are people who understand that the experience can be a bit scary, Siyacela is a new father, so it could be that he was still trying to make sense of what the whole thing means.
And the mixed reactions are interesting because the experience is also new to Thando, it is also understandable why people would expect Siyacela to be beside Thando, she needed the support.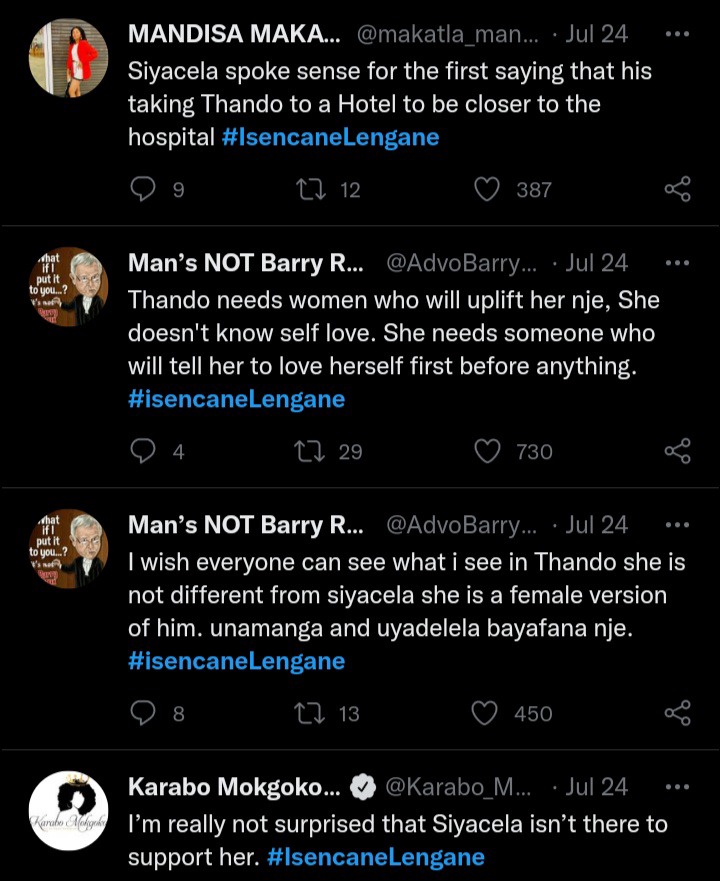 Someone else, even got involved to support Thando, there is a lady called Ntombka who was there to assist the new mother and the viewers actually commended her for her generosity.
People are noticing a change of some sort and the one thing that Thando would never want is for Siyacela to neglect them.
But then, we will see what happens in the upcoming episode, the viewers are probably reading too much into this, hopefully Siyacela will prove everyone wrong.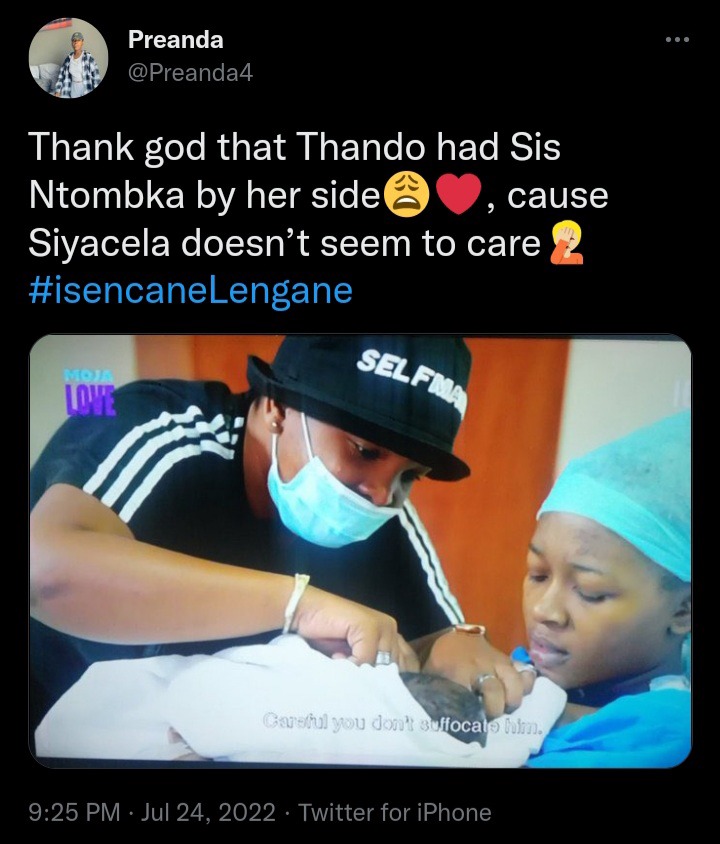 If there is anything that can be learnt from this is that, there has to be women who are mothers around Thando.
This will obviously make the situation easier for Thando and there might need to be some people who advice Siyacela on what fatherhood means.