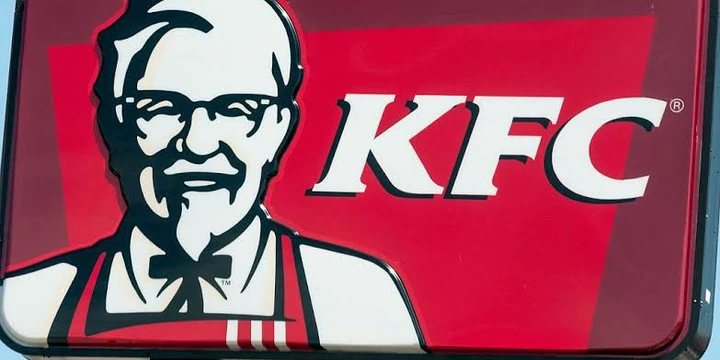 KFC is one of the most popular fast food restaurants in Mzanzi. Many people love it because it is affordable, unlike other restaurants where you will have to spend a fortune for a simple meal. Another reason why many people love KFC is that its meaning is very delicious. It is also accessible because it has so many branches all over South Africa.
Black_Media_17_December_2021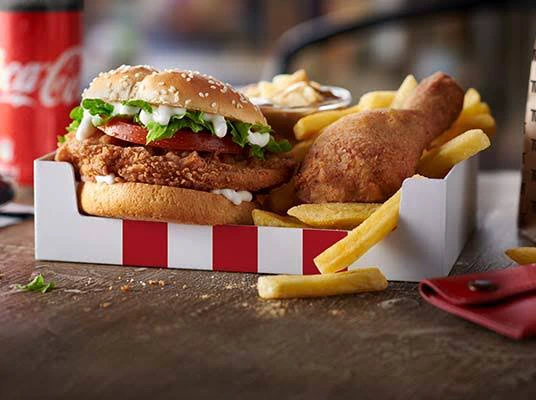 Throughout the past few years, many people have been complaining that KFC is losing its touch in some branches because sometimes they sell rotten meat, or food that is not well cooked. A few weeks ago, there was a trending video on Twitter after a man bought a takeaway at KFC only to find that the meat had blood inside when he was about to eat it. Out of anger, the guy went back to the store and caused a huge stir.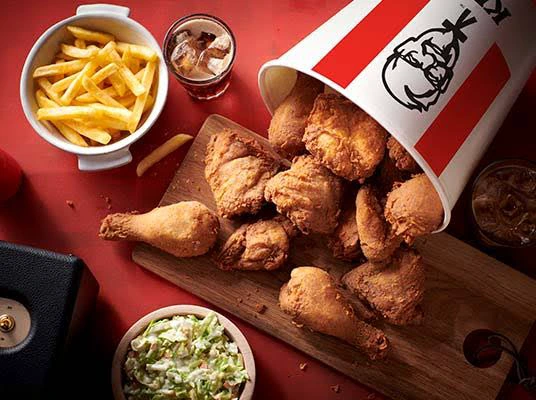 Following all that, there is another blow to KFC on social media. A young lady took it to social media to complain after she bought food from KFC only to find that the meat was rotten and even smelled bad. She took photos of the meat and posted them on Twitter with the caption "Not KFC selling rotten chicken, entlek it smells horrible @KFCSA What in the world did I just pay for?Ize imnyama". See her tweet below.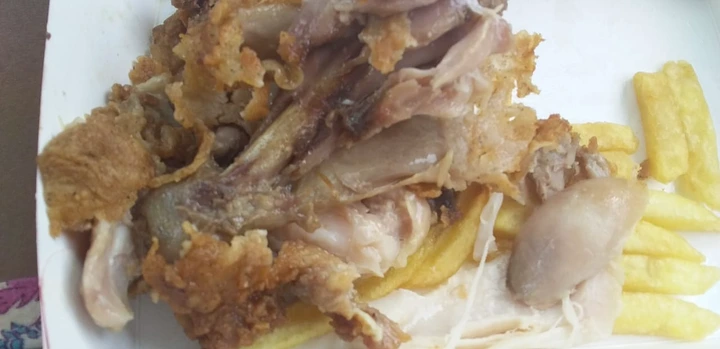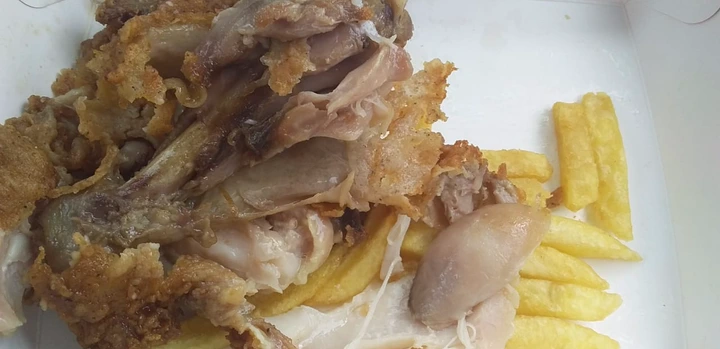 This is really misleading. We should say it is a mistake, but this is not the first time people complain about buying rotten food from KFC. Sometimes, even the mini loaves that they sell are usually out of date. Other than selling rotten meat, sometimes they sell meat that is not well cooked. Many people were very enraged after seeing this. See some of the comments from Twitter users below.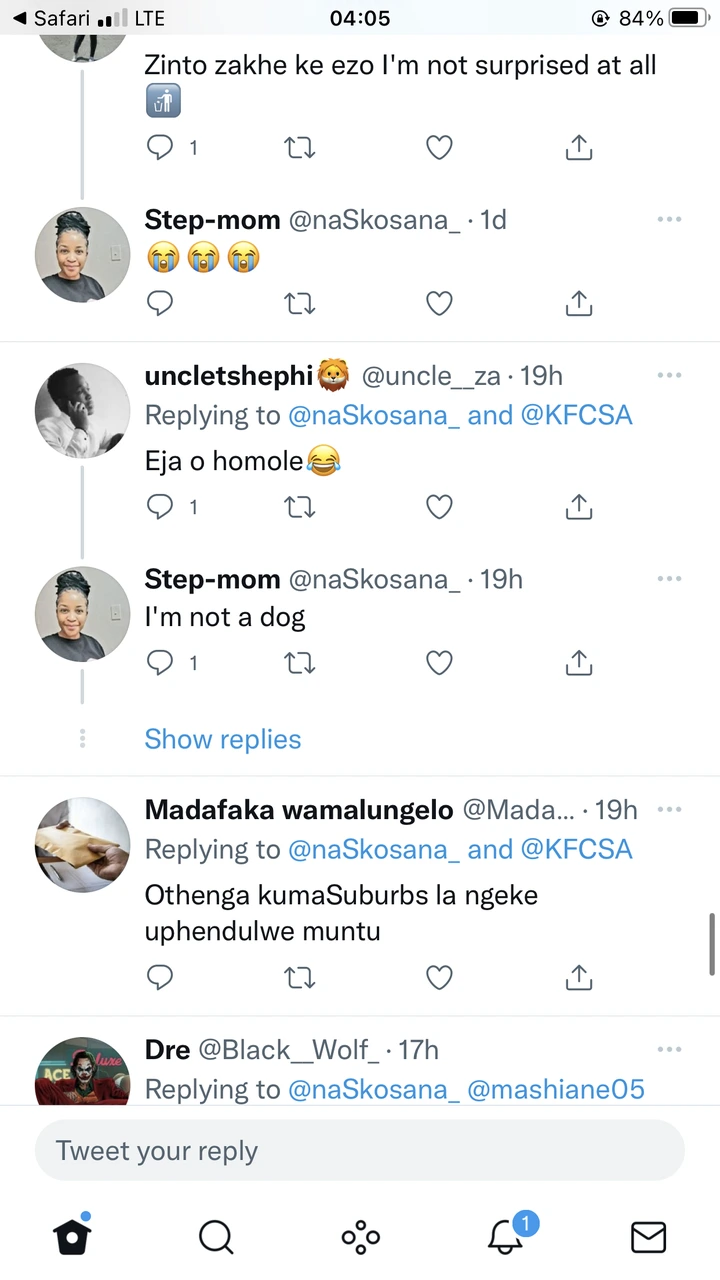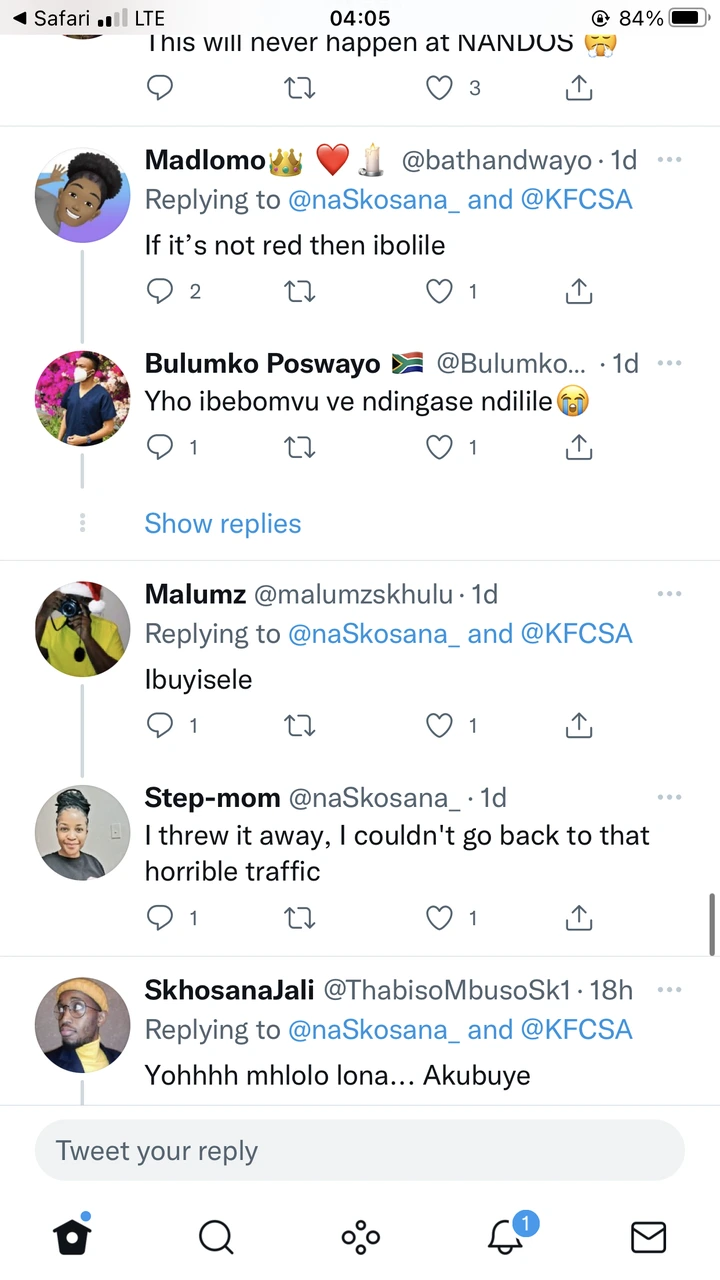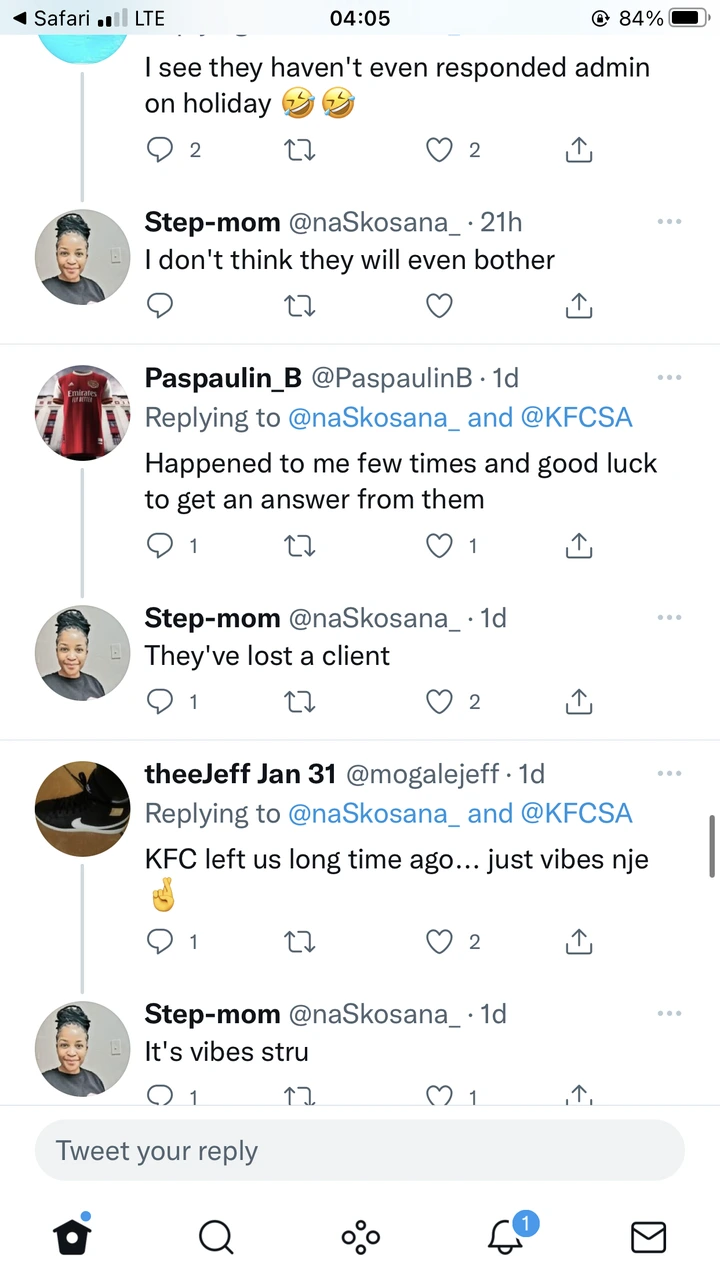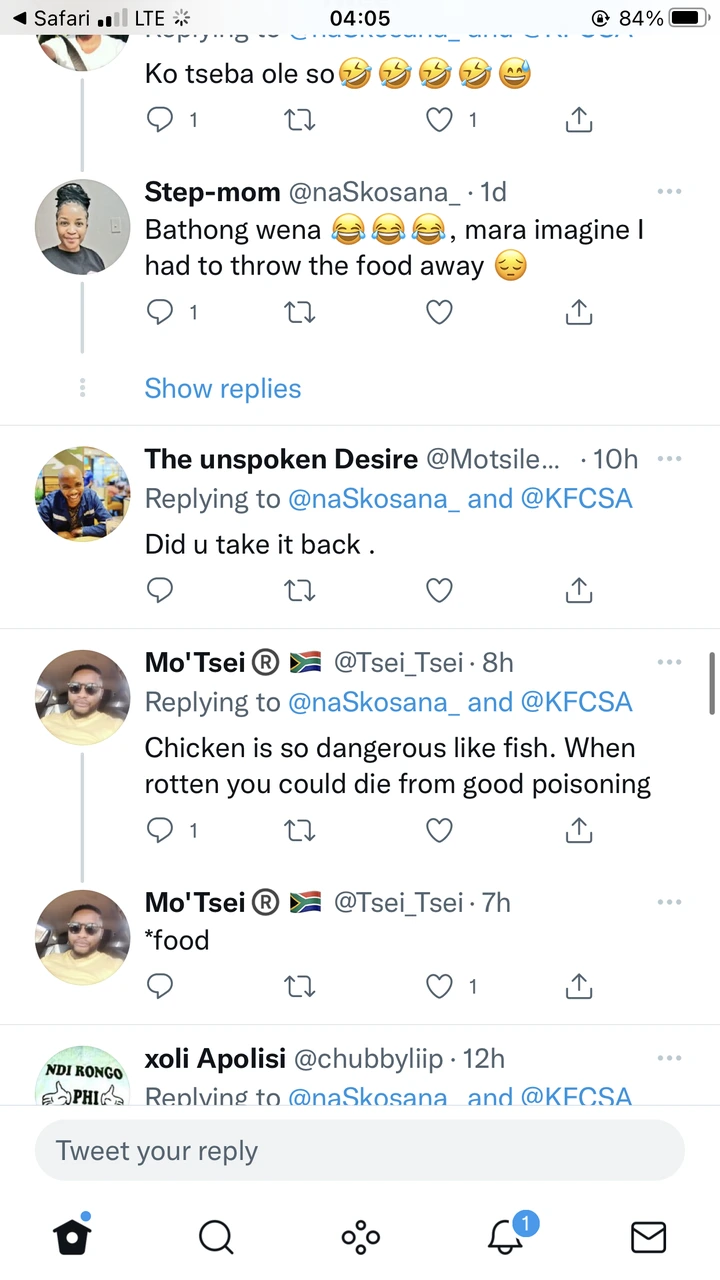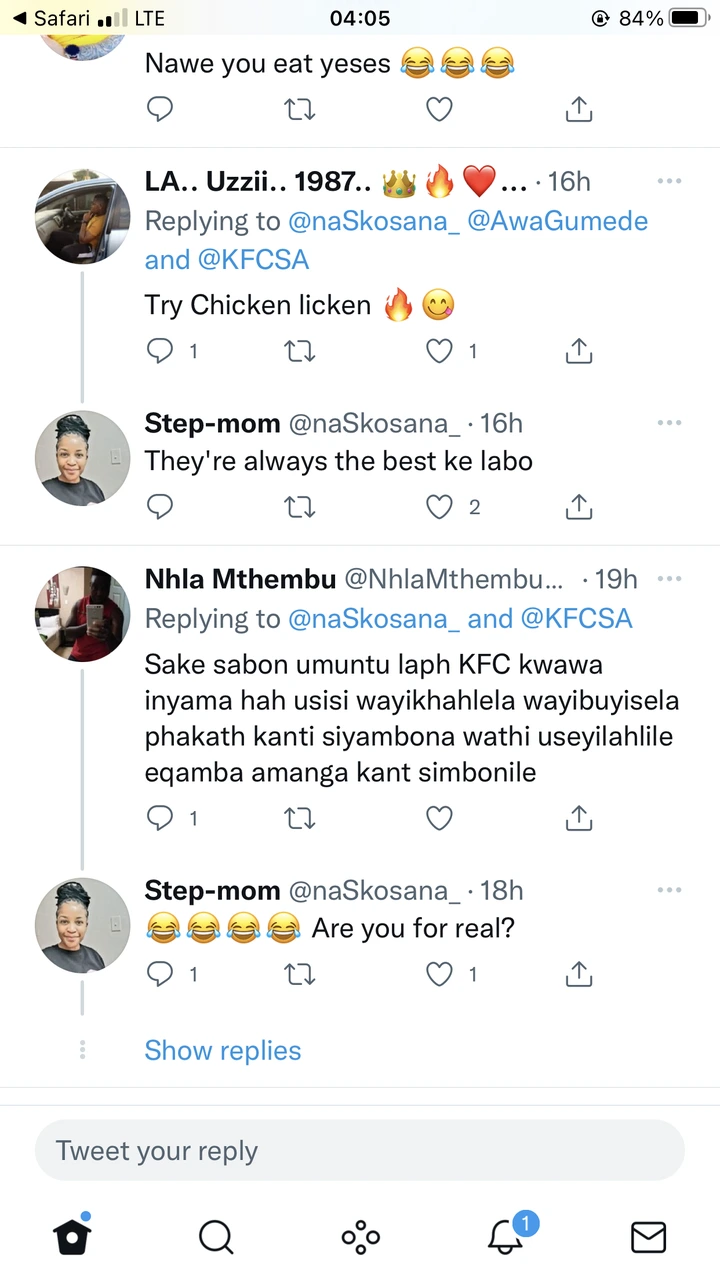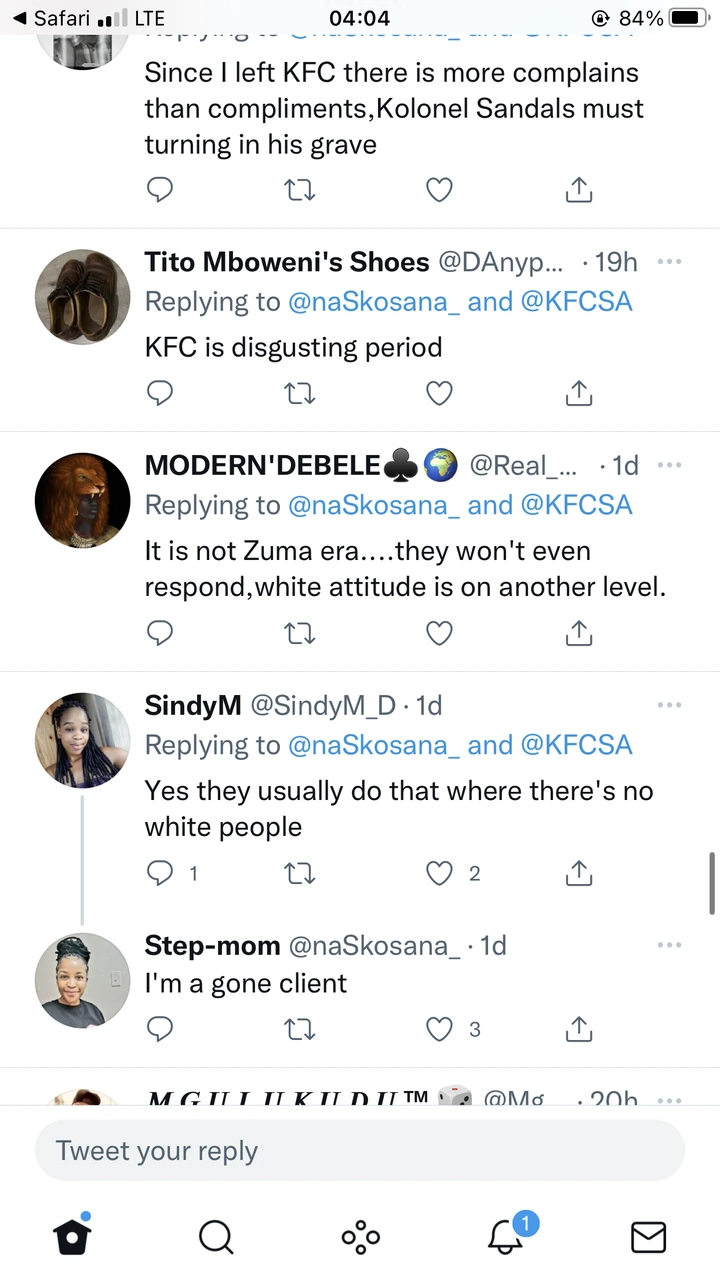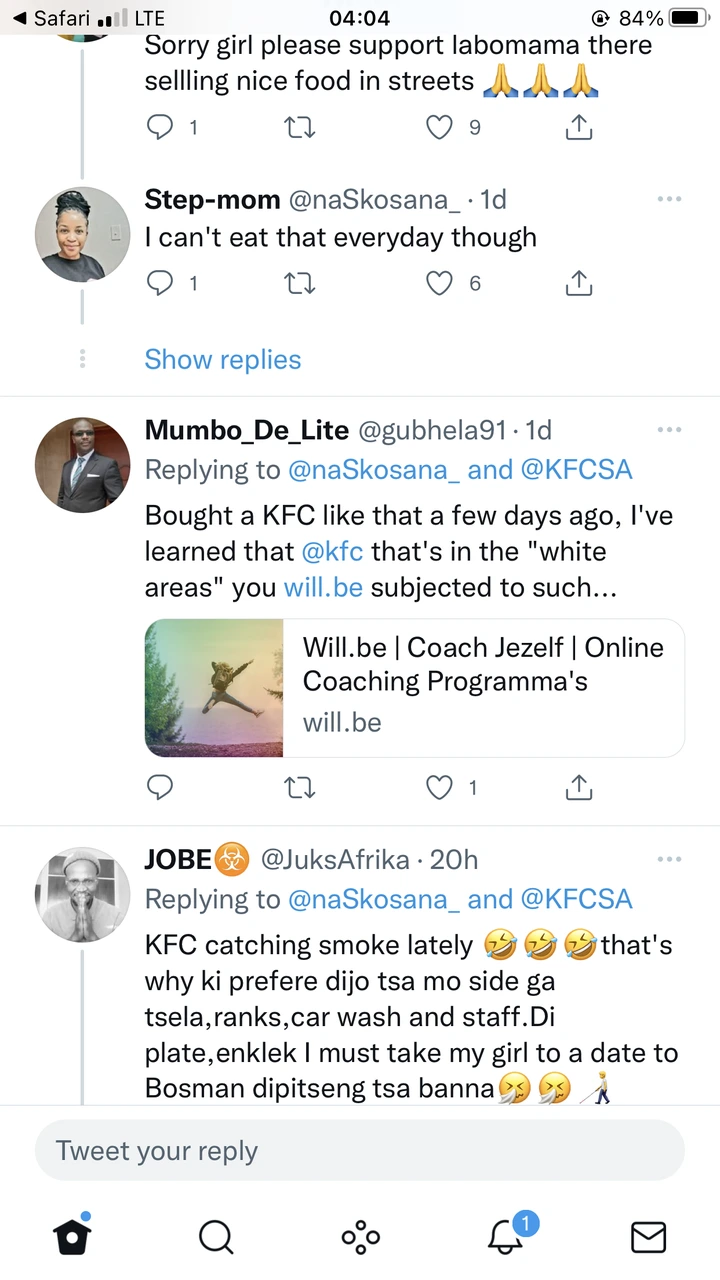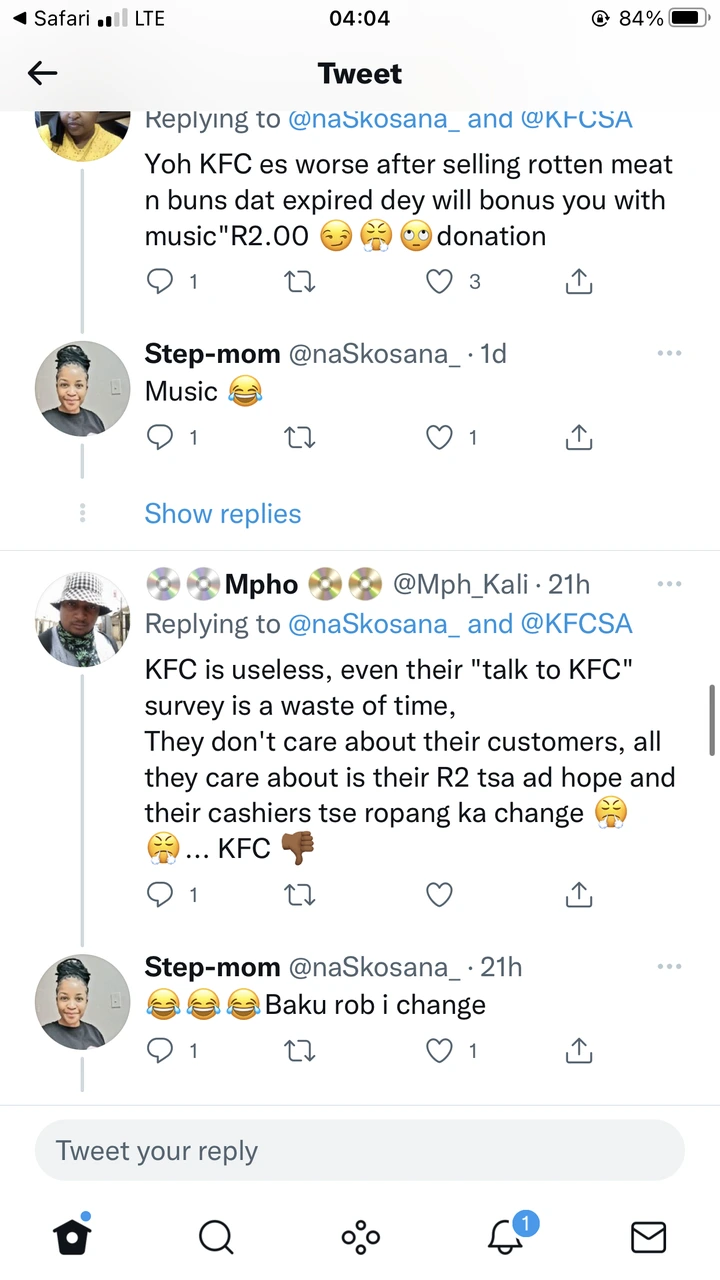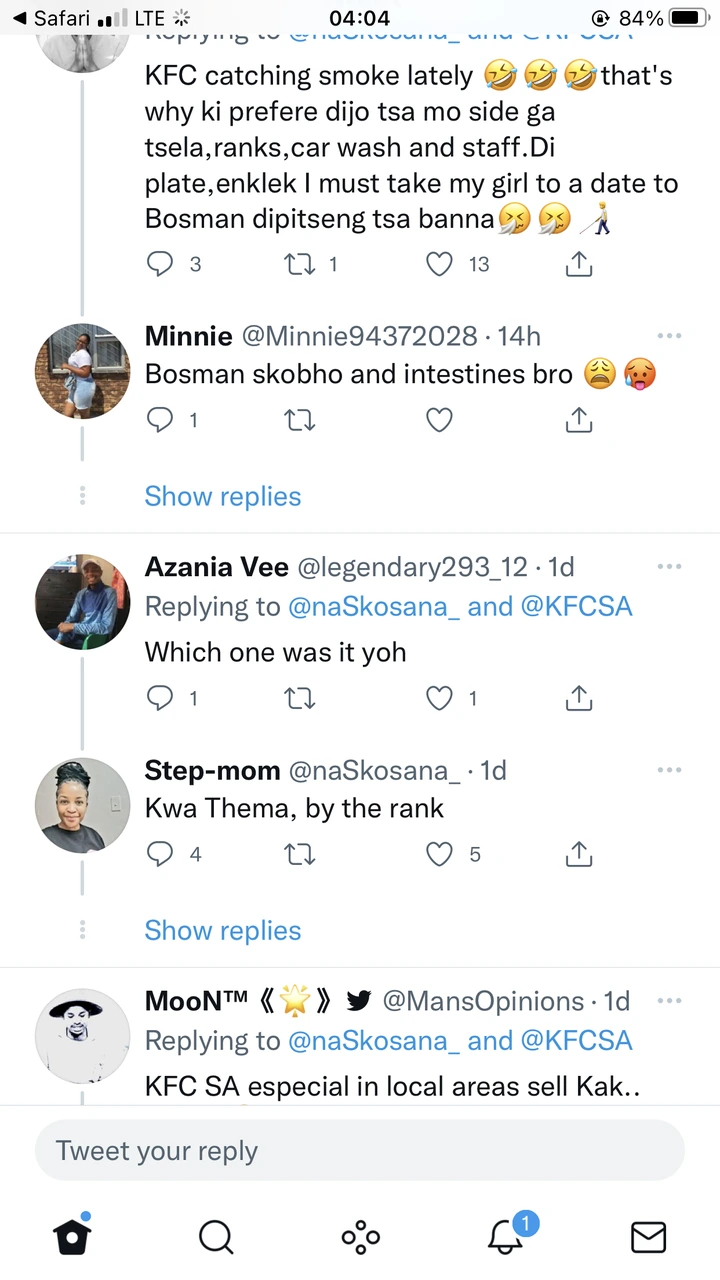 Following all that, KFC Responded to this issues, see what they said in the screenshot below: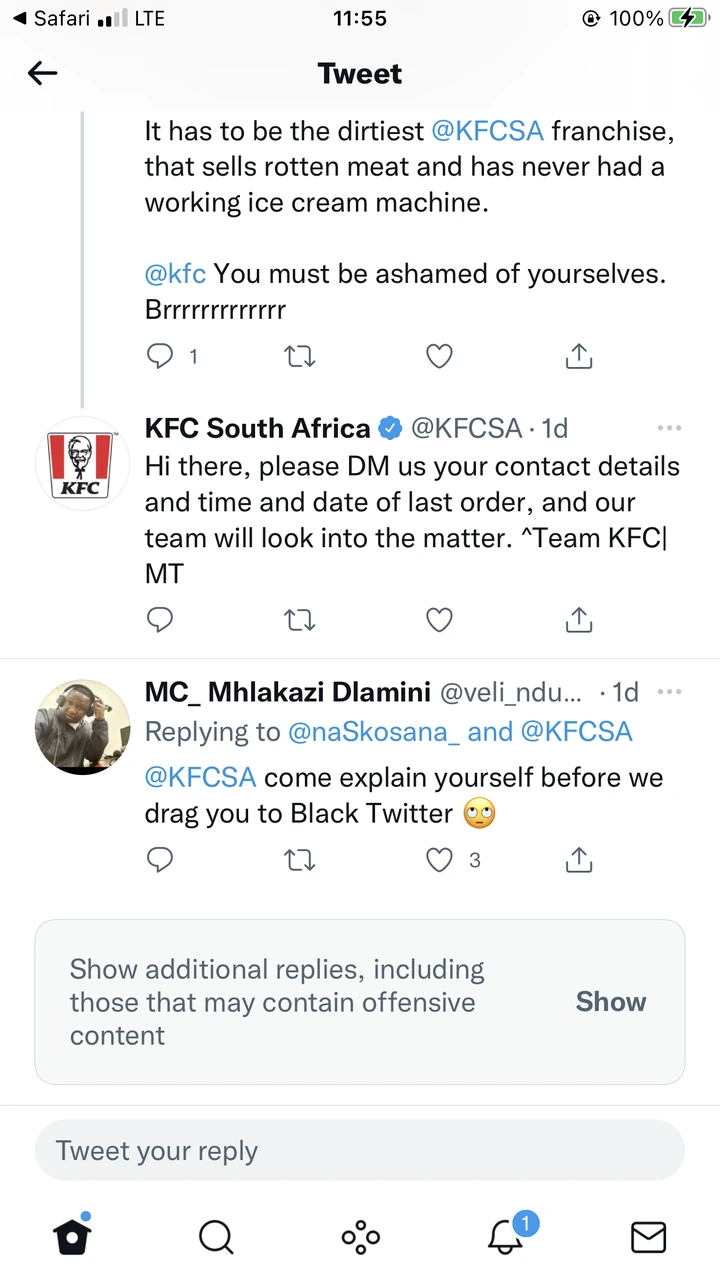 Opinion
This might have been caused by load shedding because for the past few weeks there has been critical load shedding. Sometimes electricity can be off for over 3 days, and obviously things that are in the fridge get spoiled without being noticed. This lady should have contacted KFC first to report this matter before taking it to the public because now she has tarnished the brand name. What are your thoughts on this matter? Have you ever experienced something disturbing when buying from KFC? Tell us about it.