Mzansi Trending
RIP: He Died Few Hours Before His Graduation Ceremony. Here Is What Happened To Him 
Death be not proud, mzansi wake up with another sad news about a young man who had so much dream. Mzansi were left sad and heartbroken after hearing about the death of one top student who died day before his graduation ceremony. We can all imagine the pain of studying and never get a chance to celebrate your hard earn work.
One of comedian and dancer Lebo Molax recently took it to his Instagram, heartbroken and share sad ending of Thwaro Motlalepule Lentoa who died before his graduation.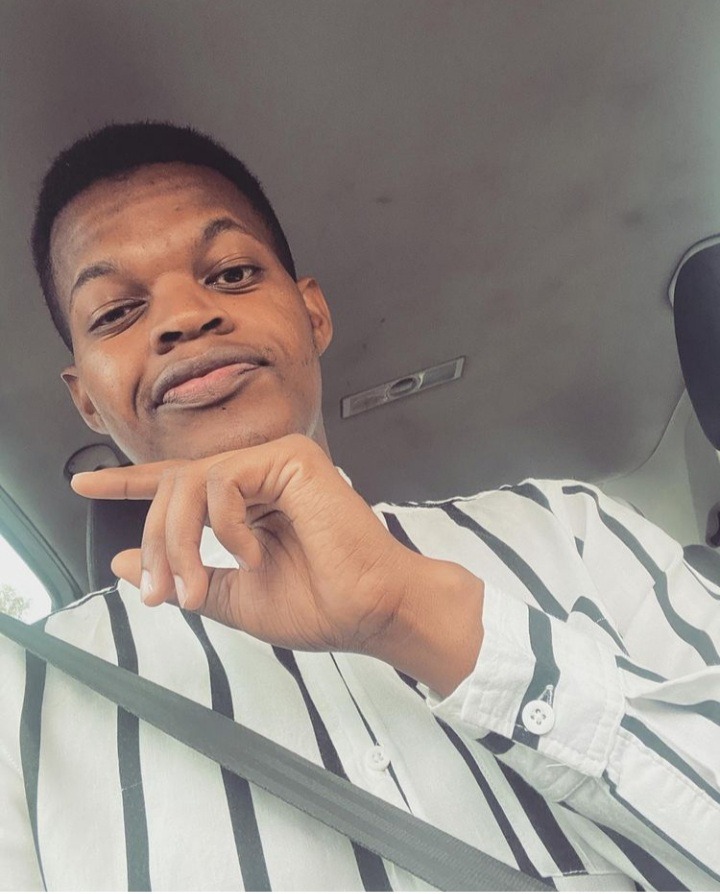 According to his Thwaro Motlalepule Lentoa was suppose to attend his graduation ceremony yesterday. Apparently he passed away early yesterday in hospital. This is sad because has been waiting for this day. After working hard for this day God decides to take him before he sees the ceremony day. This is the day he has been waiting for years for studying hard and looking forward for all his life.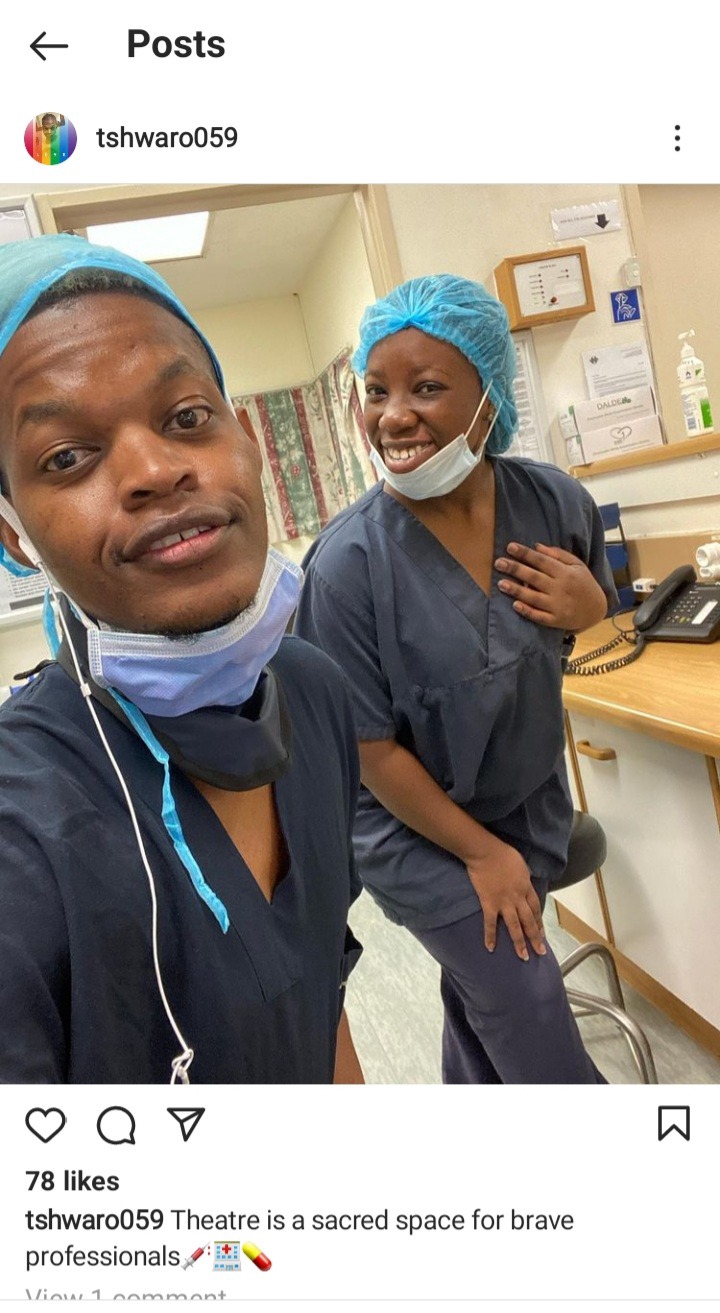 It's very sad that not long ago celebrated mother's day with his family on Sunday. His family more special his mother will never forget the last mother day with him. On 09 May he celebrated his birthday. Its really painful what happened to him. According to the Pictures in his Instagram pages, it seems he was a medical student and he was working at hospital in theater.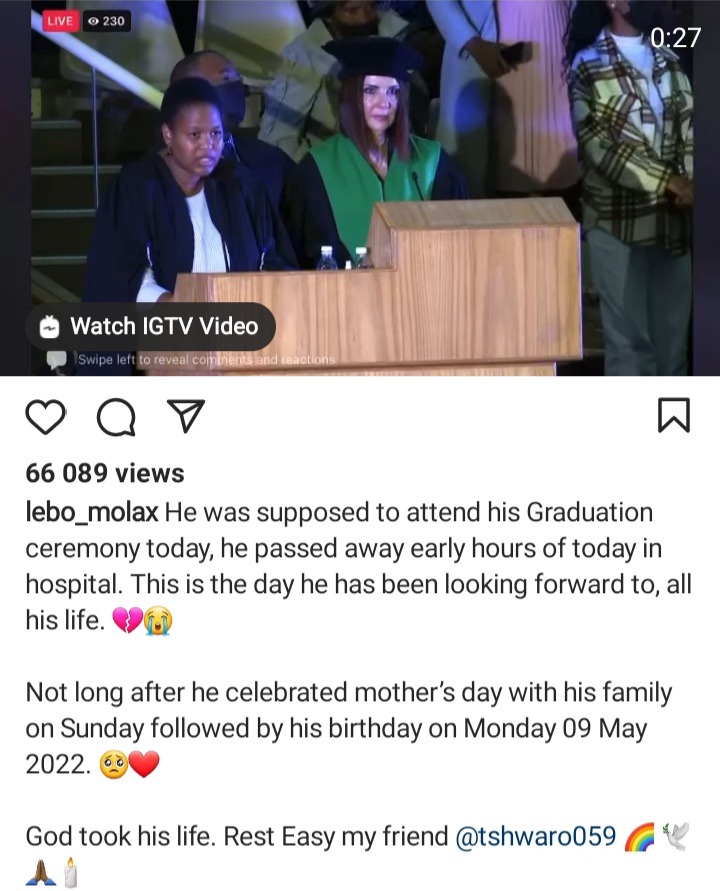 His friend and family will never forget his memories more special at work. It's not clear what happened but we sends our love to the family. They Did not deserve it. No one deserve to die like this more special that he was still young.
Let's send our condolences to the Family during this hard time. May his soul rest in peace.