Mzansi Trending
TRAGIC| Pizza Delivery Man Killed In Kagiso, Look What Happened To Him
The crime taking place in South Africa is horrifying and residents live in fear.Another tragic incident that took place in Extension 8, Kagiso has left residents shocked.It is reported that a pizza delivery man lost his life after getting killed following a robbery right on the street.The residents of Kagiso are left disturbed by the incident as they have no ided what is the motive behind the robbery of the pizza delivery man.It is very disturbing that criminals robbed the pizza man and killed him after.
The pizza delivery man was found lying on the ground and on the arrival of the paramedics, the man was certified dead on the scene.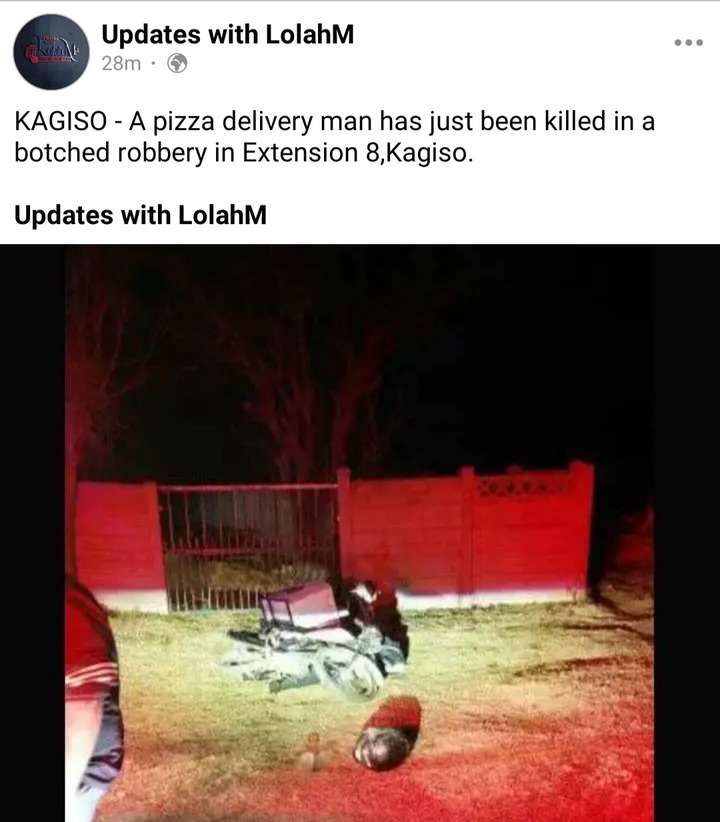 People claim to have seen nothing happening and the police have opened a case of murder.It is not revealed what killed the pizza delivery man and what the suspects took from the deceased.The country has turned into a very unsafe place for everyone and people plead the government to tighten up the law.
What are your views? Share below.