Mzansi Trending
While Zimbabwe Spent It All On Makhadzi look what the Police is using to carry a dead body
I don't think this was wrong for the finance minister to do this to Makadzi, especially if he was satisfied by her performance. I do think that it was a good act of generosity, so that South Africans do not think that Zimbabweans are meanvpeoplw.
It was a strategy of paving a way for other Zimbabwean musicians that will come to South Africa, that they should be welcomed with warm hands. South Africans should be generous to them, you know is all about the saying in the Bible that, "do unto others what you want them to do unto you!
This one broke a record, and it made something good out of the Zimbabweans. Even good for the ones that are staying here in South Africa. The poor people will always be there, and I don't think that it's fair to pin it on one person that, he should improve the situation.
Zimbabwe is big, you can't see the whole country or everybody's situation. So he did what he could, and I believe it was worth it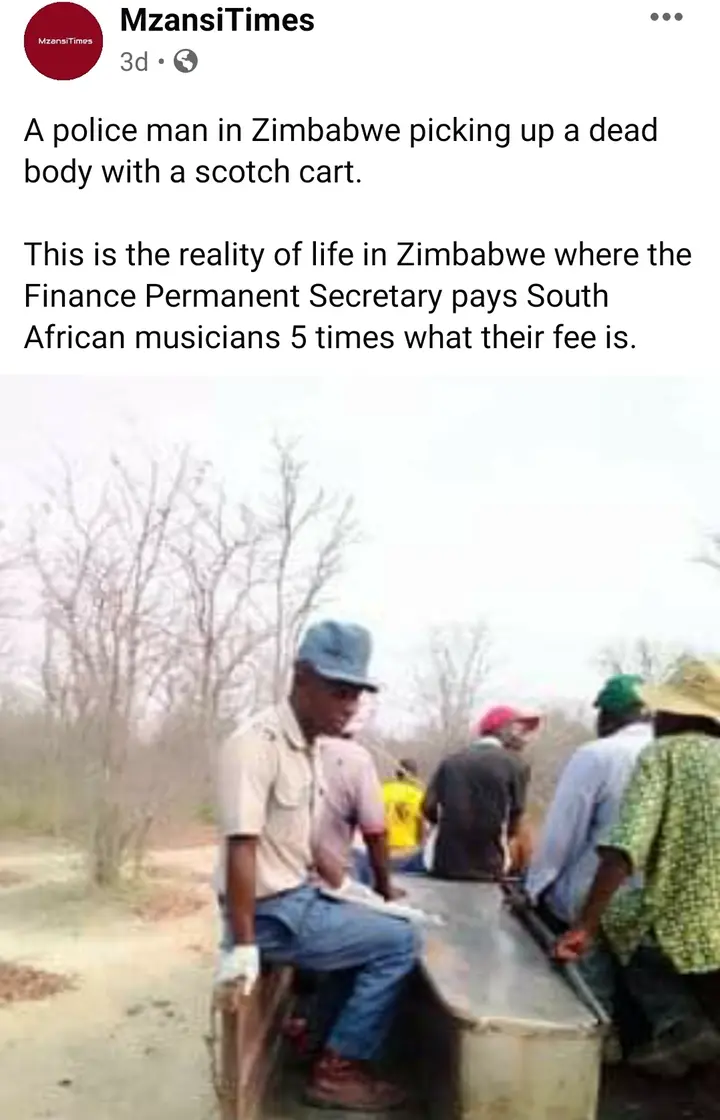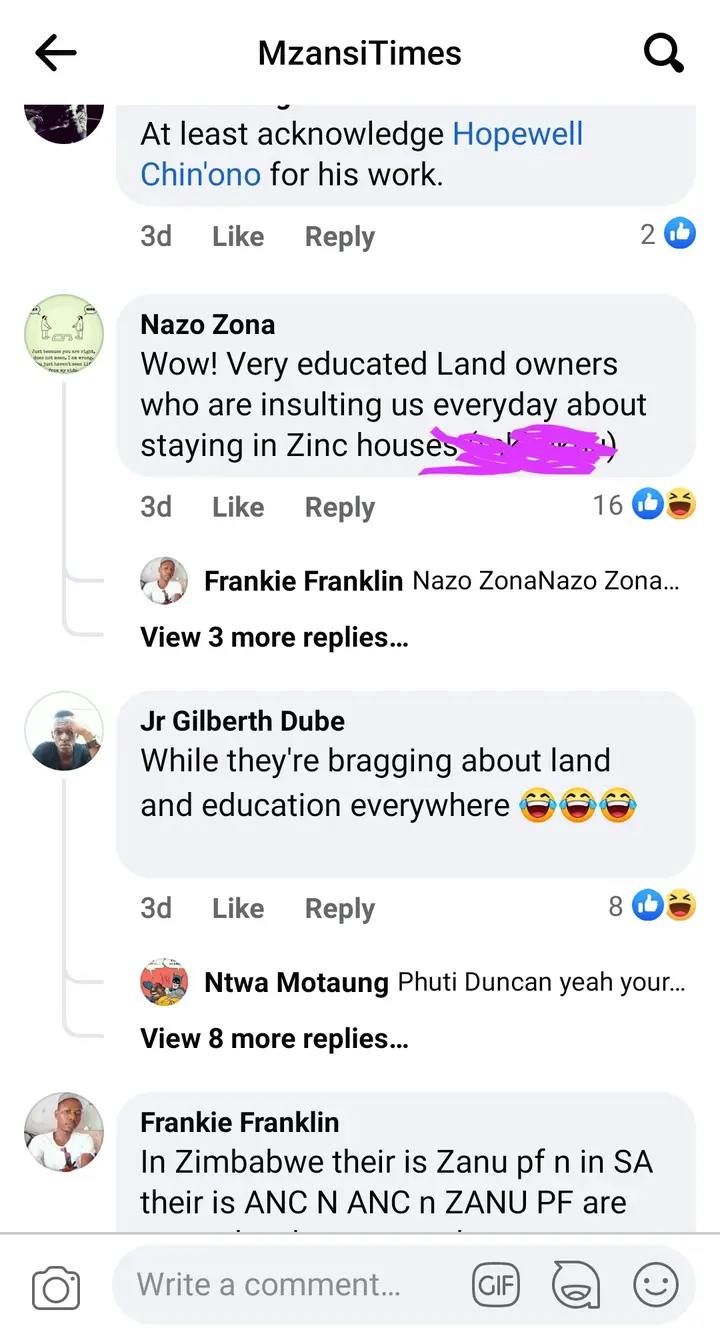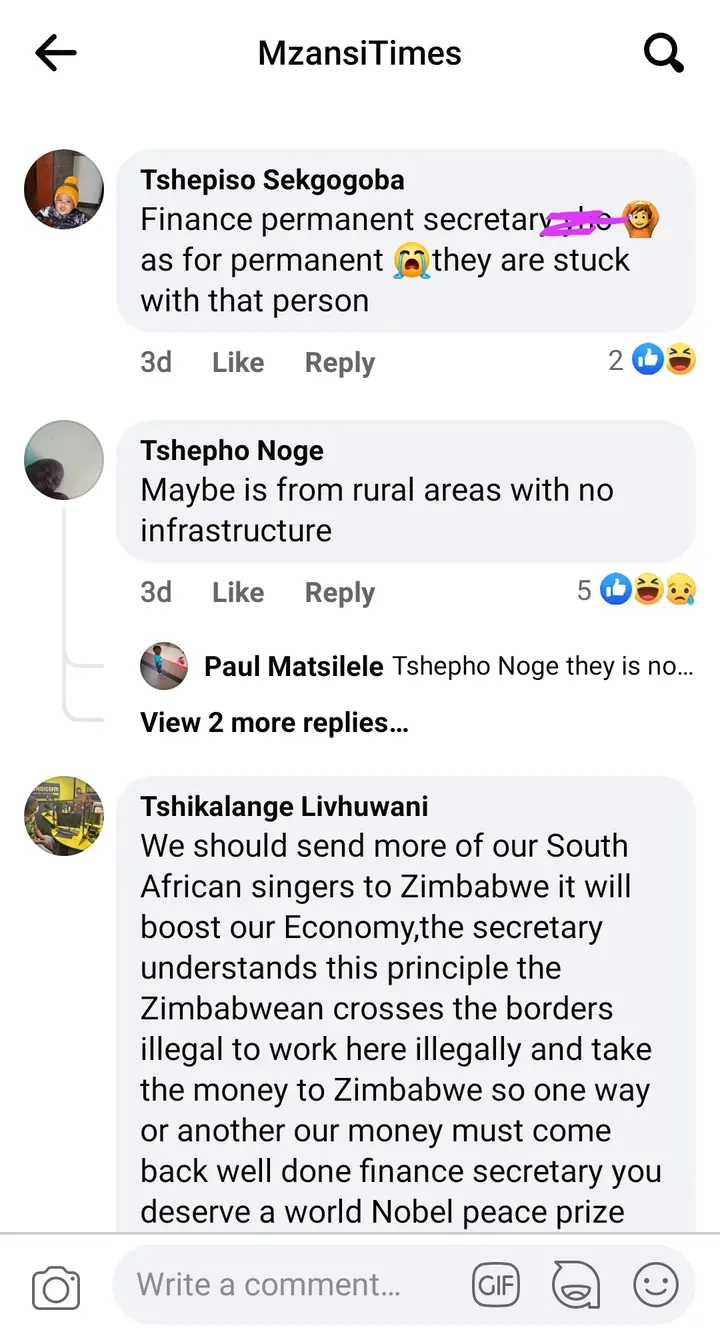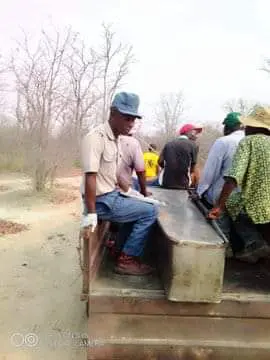 A police man in Zimbabwe picking up a dead body with a scotch cart.
This is the reality of life in Zimbabwe where the Finance Permanent Secretary pays South African musicians 5 times what their fee is.