President Emmerson Mnangagwa Thursday officially launched phase 2 of the Emergency Roads Rehabilitation Programme in Mt Darwin, Mashonaland Central Province where he commissioned Karanda Bridge.
For the second phase of the programme, the government has set aside ZWL$33.6 billion.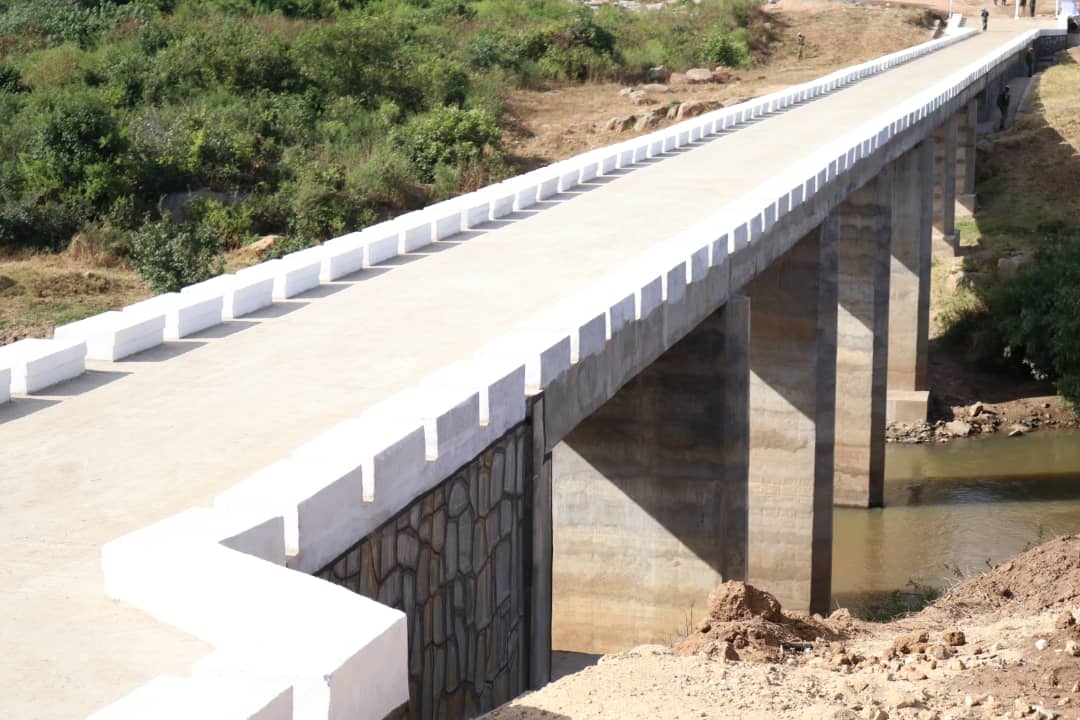 The president posted on social media platforms after the commissioning of the bridge announcing his commitment to the rehabilitation of the roads across the country. He said:
Zimbabweans, our roads are in a state of emergency. It pains me to see so many potholes on our once great highways. We must act urgently. Today my government committed ZW$33.6 billion to rapidly rehabilitate 10,000 kilometres of Zimbabwe's roads. I will not let you down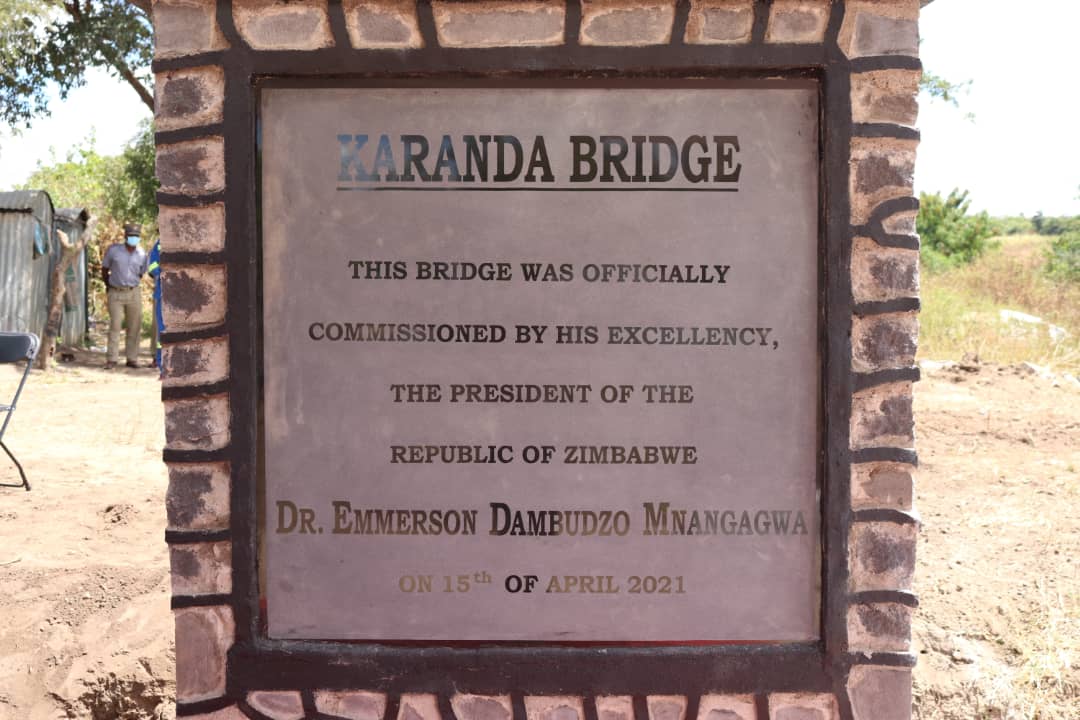 The development attracted varying responses with some arguing that the bridge was insignificant for a whole president to commission it. One comment on Twitter read:
That's small bridge those are the work of Sabuku or councils that to waste our taxpayer money for that shit shows the highest level of incompetence by the Mnangagwa Gvnt are you not shamed of that celebration that small bridge as a achievemnt hence the road itself its dust.
Another one said development must not be confined to a few regions but reach every corner of the country. Read the comment:
Let's hope it's not a Mashonaland only fund. We also pay taxes in Midlands and Matebeleland.
Another one said that the bridge was not even linked to any road. It reads further:
Lets say they want to start it over from the roots until they reach to the morden spaghetti road kkkkkkkkkik our useles government.
A Twitter handle named Dark Force suggested that the development was a non-event. Read the comment:
I won't open my mouth, let me keep quiet until Mnangagwa comes and officially open it.
Others suggested the bridge should have been named after the president instead of Karanda. Reads one comment:
This should have been named Emmerson Dambudzo Mnangagwa bridge. They must put their names to these things.
Another one compared and contrasted the actions of President Mnangagwa and those of Rwanda President Paul Kagame and concluded that Zimbabwe was coming from a bad to a worse situation.The above comment reverberates the view that President Mnangagwa is worse than his predecessor the late Robert Mugabe.Another comment on Twitter suggested that the president was in the right direction. Read the tweet:Let's all agree HE ED Mnangagwa knows his things
…. Zimbabwe is in safe hands….God bless.Freeman Chari, a US-based MDC activist said the project was not worth celebrating. He said:My issue with this government is its penchant to celebrate mediocrity. Karanda stonewalk was built 2 yrs ago and Mnangagwa wanted to open it in December 2019 but it was swept away (US$5m). Instead of cracking the whip, they gave them more money to do same shoddy stuff.The ruling ZANU PF posted a picture of the bridge and the president saying it was one of president Mnangagwa's success story.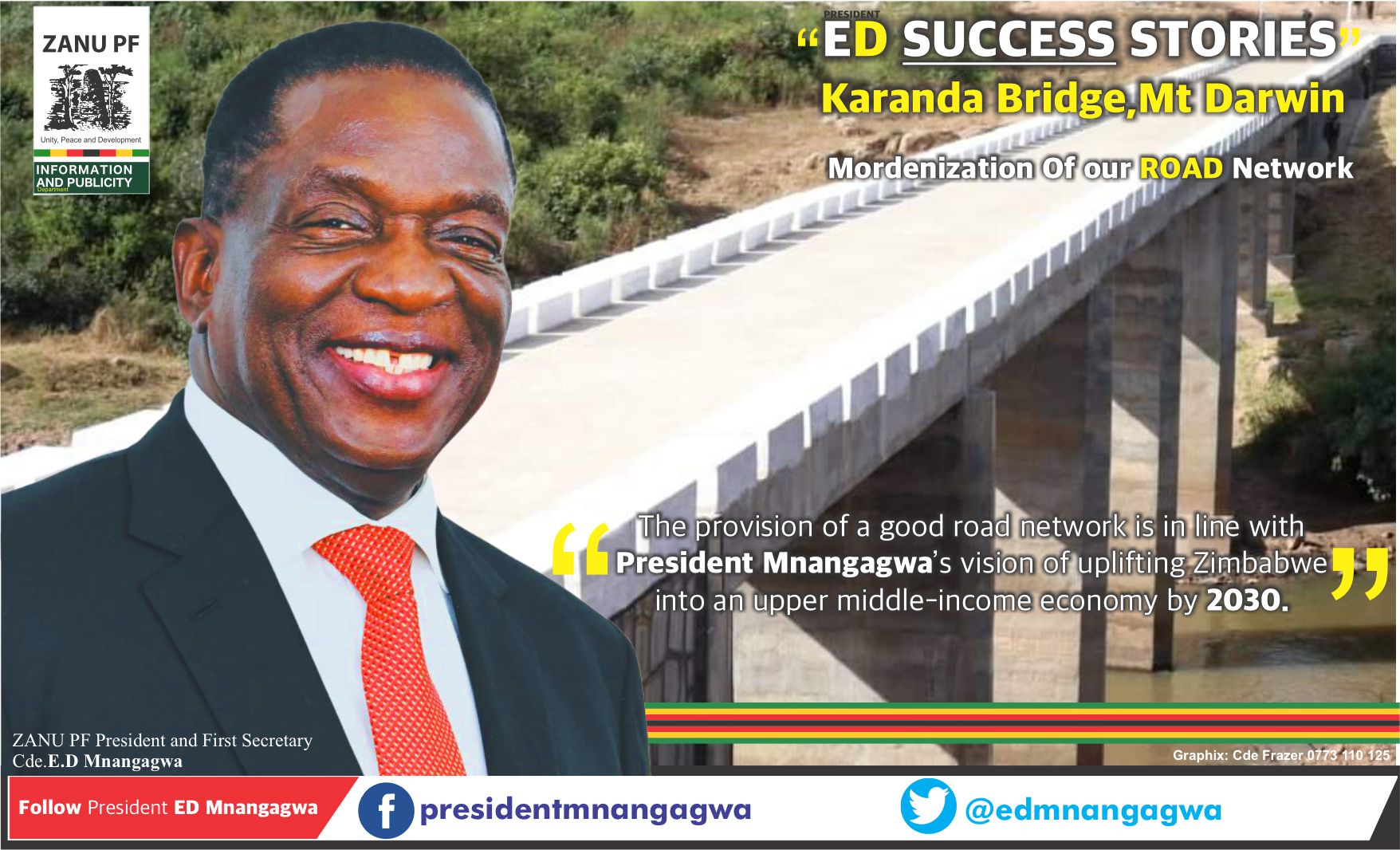 More: Pindula News